Lantern with love

Send love with lantern then float it to your favorite host
EVENT DURATION
16 November 2023 (10.00 am) – 30 November 2023 (11.59 pm) GMT+7
EVENT GIFT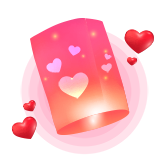 Lantern with love
10 Coupons
EVENT DESCRIPTION
1. Top 10 hosts who received most gifts will receive 300 THB each.
2. Host must receive accumulate gifts at 8,000 or more to be able to receive reward.
3. Host must live at least 5 hours during event period to be able to receive reward.
**Note**
Host send gift to host is not count in the score
Event reward for host
Rank 1 – 10 receive 300 THB each
Total prize is equal to
3,000 THB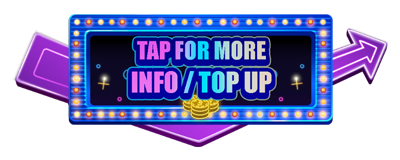 *Notes*
- Host ranking, reserved the right only for INTER host to participate in this event.
- Checking and prize rewarding by the staff takes place within 5 days.
- If number of gifts is equal, we will give priority to host and user
who send the greatest number of gifts first.
- We reserve the right to change the event details without prior notice.
- The staff's decision is final.
- Time during offline server or maintenance times are still continue in the event.
- Time based from our main server.
- Gifts send by non top-up user is not counting.
Sponsored by WinNine Pacific :
winnine.com.au
Lantern with love

Kirimkan hati Anda melayang dengan lentera mengambang ke VJ favorit Anda.
EVENT DURATION
16 November 2023 (10:00) – 30 November 2023 (23:59) WIB
EVENT GIFT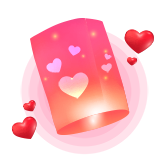 Lantern with love
10 Coupons
Detail Event
1. 10 VJ teratas yang menerima hadiah tertinggi akan menerima hadiah uang sebesar 300 baht.
2. VJ yang menerima hadiah uang , Harus ada total kumulatif 8.000 gift atau lebih untuk
menerima hadiah.
3. VJ pemenang penghargaan harus ada setidaknya 5 jam waktu live selama waktu event
**Note**
ID VJ yang dikirimkan ke ID VJ tidak akan dihitung dalam event ini.
Hadiah event untuk VJ
Juara 1 – 10 akan menerima 300 baht
Hadiah total
3.000 baht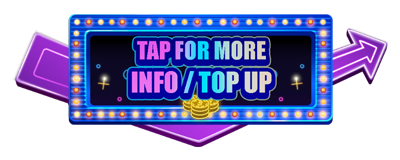 *Catatan*
- Hak diberikan kepada VJ di tab INTER untuk berpartisipasi dalam event saja.
- Tim akan memeriksa hadiah dalam waktu 5 hari kerja setelah event berakhir.
- Jika jumlah hadiah sama, hak akan diberikan kepada VJ yang menerima hadiah terbaru
terlebih dahulu dan memiliki peringkat lebih tinggi.
- Kami berhak mengubah detail tanpa pemberitahuan sebelumnya.
- Keputusan tim dianggap final.
- Aktivitas apa saja yang dilakukan selama server dimatikan atau alasan apa pun yang
menghalangi Anda untuk online
Waktu berakhirnya kegiatan akan dipatuhi seperti biasa. - Waktu terutama didasarkan pada waktu sistem.
- Tim berhak untuk tidak menghitung poin aktivitas dari pengguna yang tidak pernah
menambahkan uang
Sponsored by WinNine Pacific :
winnine.com.au
Winnine Pacific Pty Ltd ,NSW Australia