VJ Ranking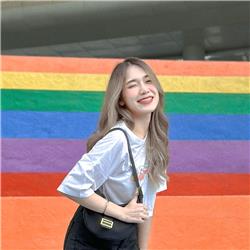 50987247
[8❽8]☀อ๊อง💖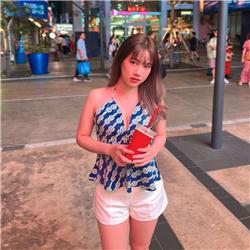 62224248
📵OFF📵👻🎃🪓🎈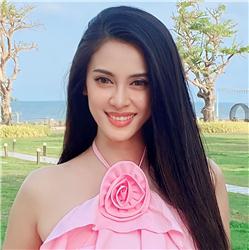 67181589
[𝐂❷❾]🐝𝞫-zy🐢
More
Promotion VJ Referral
Host with referral top up from new user for 200,000 coupons,
will receive 1,000 THB
Using below condition for each application
1. Mcat / Mlive Top 30 hosts
2. Callplay Top 30 hosts
3. Takeme Top 20 hosts
Inter and Thai hosts at any rates can participate
More description
- For 200,000 coupons top up from user who registered during 12 Oct – 31 Oct 2023,
user must fill in host's code and phone OTP before top up.
- 1 privilege for 1 host IDX
- Reserve right to host who has been registered.
- This promotion will calculate scores from top up amount at referral system,
which appear on host diary.
Notes
- Staff will announce via agency group on every day.
- Host reward will be transfer during 7 days after promotion privilege quotas are full.
- Right reserve for new user IDX, which is 1 imei per 1 IDX
- Right reserve for new user IDX with 1 IDX only.
- If there are same imei in any case, reward will not be transfer.
- Top up via Goldman and THC exchange will not include in this promotion.
- Time based from our main server.
- Time during offline server or maintenance times are still continue in the event.
The staff's decision is final.
- We reserve the right to change the event details without prior notice.
Sponsored by WinNine Pacific :
winnine.com.au
Promotion VJ Referral
VJ dengan akumulasi referensi top-up User baru sebanyak 200.000 kupon akan menerima hadiah uang tunai sebesar 1,000 baht.
Berdasarkan peringkat berdasarkan aplikasi sebagai berikut:
1. Mcat / Mlive VJ 30 pertama
2. Callplay VJ 30 pertama
3. Takeme VJ 20 pertama
VJ bisa bergabung semua rate, baik VJ Thailand maupun asing.
Detail
- Total 200.000 kupon dihitung untuk top-up User baru yang mengajukan ID
mulai 12 Okt - 31 Okt 2023.User harus mengisi Kode VJ dan nomor telepon OTP
terlebih dahulu. Sebelum menambahkan kupon akan mengikuti ketentuan promosi ini
- 1 ID VJ / 1 hak
- Semua hak dilindungi undang-undang untuk VJ yang sudah mendaftar.
- Promosi ini akan didasarkan pada jumlah top-up di sistem
referensi yang ditampilkan di halaman Diary VJ.
catatan
- Tim akan diumumkan melalui grup agency setiap hari.
- Hadiah VJ akan diterima setelah hak Promosi penuh dan tim akan mentransfer hadiah dalam waktu 7 hari.
- Semua hak dilindungi undang-undang hanya untuk User ID baru / 1 ID saja.
- Semua hak dilindungi undang-undang hanya untuk User ID baru / 1 VJ ID saja.
- Jika tim pemeriksa menemukan bahwa itu adalah imei yang sama, kami berhak untuk tidak membagikan hadiah.
-Jika user melakukan top up melalui saluran Goldman.
dan menukarkan THC dengan kupon tidak dapat berpartisipasi dalam promosi ini.
- Waktu terutama didasarkan pada waktu Server.
- Aktivitas apa saja yang dilakukan selama server dimatikan
atau alasan apa pun yang menghalangi Anda untuk online, waktu berakhirnya aktivitas akan tetap sama seperti sebelumnya.
- Keputusan tim bersifat final.
- Kami berhak melakukan perubahan jika ada masalah tanpa pemberitahuan sebelumnya.
Sponsored by WinNine Pacific :
winnine.com.au
Winnine Pacific Pty Ltd ,NSW Australia