6 GAMES "GREAT JACKPOT GOT EVERYTHING"
TOTAL REWARD OF 1,600,000 COUPONS
EVENT DURATION
Mar 13th 2023 (12.00 AM) GMT+7 - Mar 18th 2023 (11.59 PM) GMT+7
EVENT DETAILS
1. Top 20 players who hit the biggest jackpot within event period will be rewarded.
2. Special reward, for top 20 players who reach jackpot of 1M coupons will receive
extra 10,000 coupons/times (Max. receive of 50,000 coupons)
within event period for receive reward.
** User require to contact for receive reward within 5 days after end of event period.
Line Official :
@luckygames
**For not receive reward within event duration will be disqualified**
Participated games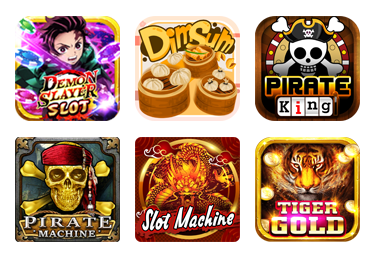 Reward Receiving Conditions
(All participants are requiring to follow these conditions.)
1st step require jackpot with 700,000 coupons will receive 30,000 coupons.
2nd step require jackpot with 400,000-699,999 coupons will receive 8,000 coupons.
3rd step require jackpot with 100,000-399,999 coupons will receive 4,000 coupons.
** Each step of Turnover will receive different reward **
(1 account will possible reward once in each step)
SPECIAL REWARD
Maximum receives 50,000 coupons.
TOTAL REWARD OF 1,600,000 COUPONS