[TikTok Event] Change for the better
FREE 10,000 COUPONS! JUST RECORD VIODEO AND POST ON YOUR TIKTOK!!
SPECIAL! For host who have most of share number will receive 10,000 coupons.
SPECIAL FOR INTER HOST!!
Record fabulous makeup transformation video and get huge of rewards!
EVENT DURATION
September 21th, 2022 (8.00 AM) – September 27th, 2022 (8.00 PM) GMT+7
EVENT DETAILS
1. Follow our official Tiktok account: @mcatinter
2. Post video on your personal TikTok account and set your account as public.
3. Host require to record pre-makeup and full makeup video and use viral song.
4.Tag @mcatinter Don't forget to caption your nickname, IDX, agency and
#mcatlive #readyformcat
Broadcaster required to set video as public [everyone] and set as available to save to device.
5. Host who participates in this event require to share your video
to other channel and also invite user to share video,
for host who has most of share number will be rewarded.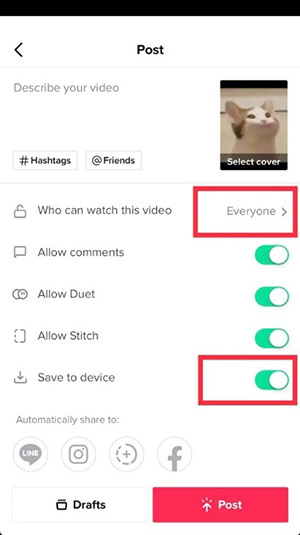 Example video
(Watch example video and create your own style!)
https://vt.tiktok.com/ZSeqRjSbo/
EVENT REWARDS
All broadcasters who publish video and reach our conditions
will be reward for 10,000 Coupons.
Special conditions
Special! Top 3 hosts who reach over 20 shares
50 likes / 200 views
will receive extra 10,000 coupons.
REMARKS
- We reserved only for INTER tab Broadcaster
to participate in this event.
- Participated broadcaster require to online
at least 6 hours during event duration.
- Broadcaster participated event must consent
to the company for using posted photos of event
in marketing activities by not claiming for any compensation and expenses.
- Reserved the right only for 1-year signed contract Broadcaster.
- This event will not count on your event conditions of MCAT/MGLOBAL/Jackpot rate.
- Checking and prize giving by the staff takes place within 5 days
after the event has been over, and the rewards take place within 2022/09/28
- We reserve the right to change the event details
without prior notice.
- To participated the event and received
rewards are under the company conditions.
- The staff's decision is final.
- The app follows the advertised event's period time regardless
of whether a server issue or similar case arises.
Sponsored by WinNine Pacific :
winnine.com.au
Winnine Pacific Pty Ltd ,NSW Australia