How to Play "Pirate Bingo"
"Pirate Bingo", easy to join by random the coin for bingo on board!
Choose one of card and amount of coupon to bet,
then "SPIN" for random the coin.
SPECIAL! For matching the line with special bonus will be on BONUS GAME!
Open the treasure box for special reward and various of jackpot!!
How To Play
1. Choose amount of coupon to bet at "BET" button.
Start by
100 Coupons
1,000 Coupons
10,000 Coupons
100,000 Coupons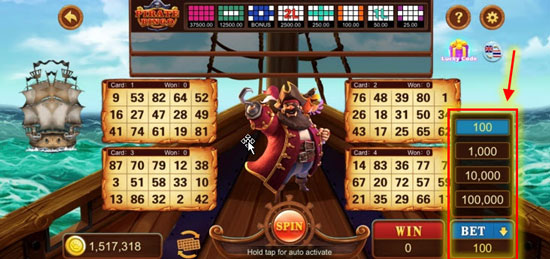 2. Switch board button, tap for change to other boards.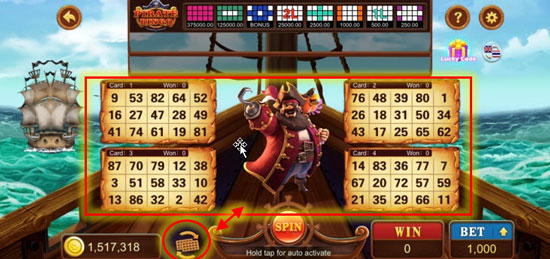 3. Tap on "SPIN" for random the coin for 32 coins.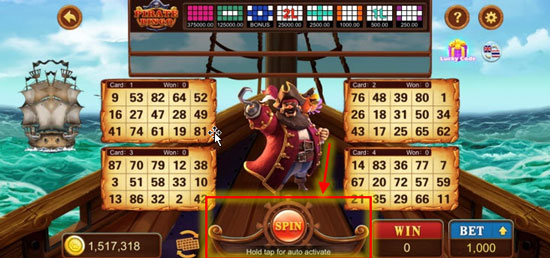 4. Instruction Button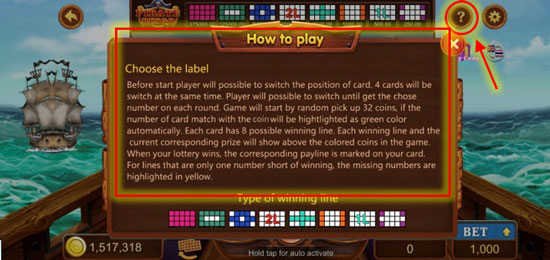 - Access to see more details about the winning line.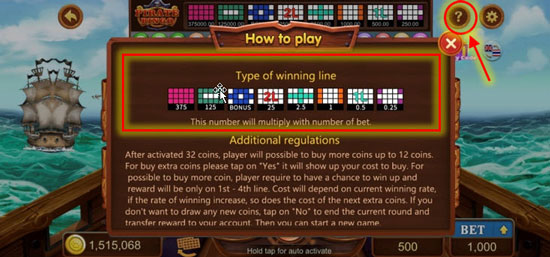 - See more details about open coin.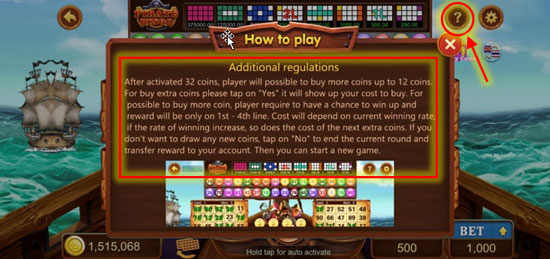 - Details about the bonus game.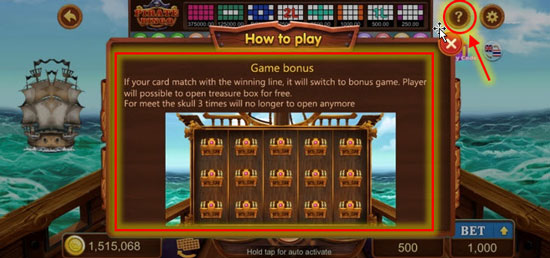 5. Setting button, for mute/unmute sound or music and Spin X2.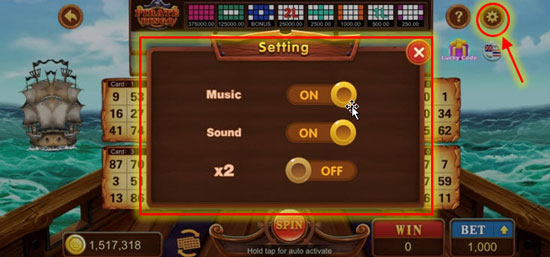 6. Apply Lucky Code button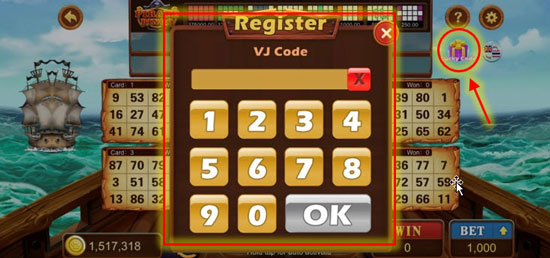 7. Winning coupon will show up on "WIN"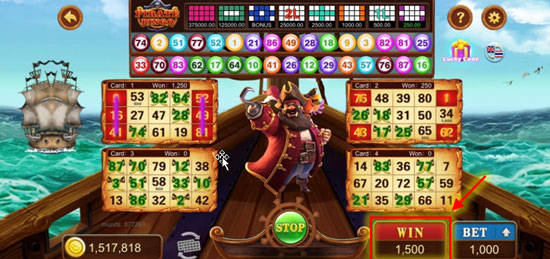 8. How to buy extra coin
(Only show up if reach the condition of win on 1st – 4th line from left side)
For buy coin will spend coupon per time
and every time to buy will cost differently.
For buy the coin need to press on (✓) and cancel by (✗)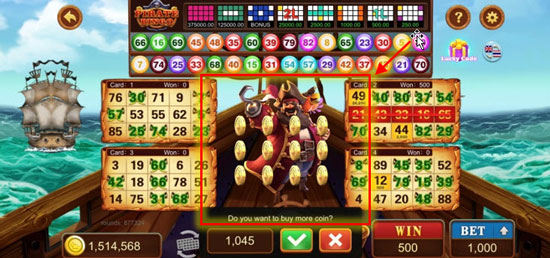 9. Example when you won the Bingo.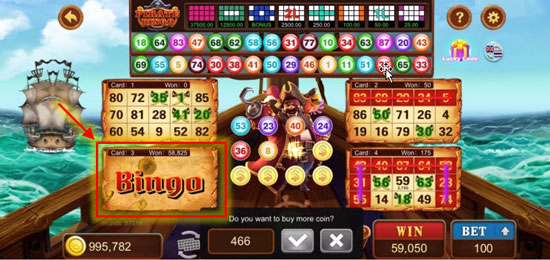 10. Example of the line when win the bonus reward
and go on bonus game for chance to win special rewards.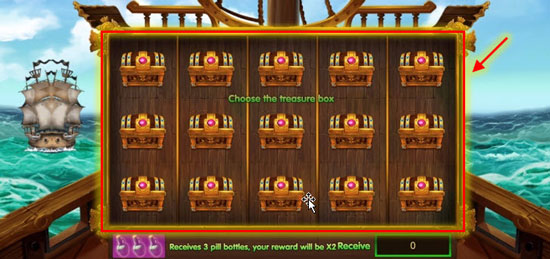 - When open the box and receive 3 bottles
will receive X2 of rewards.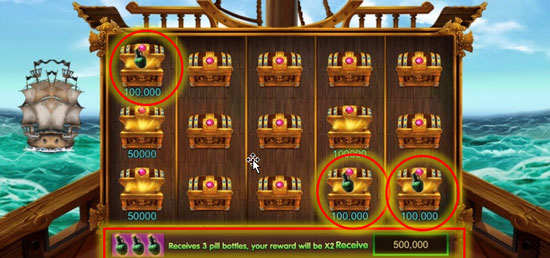 - For open and got 3 skulls will end up for open the box.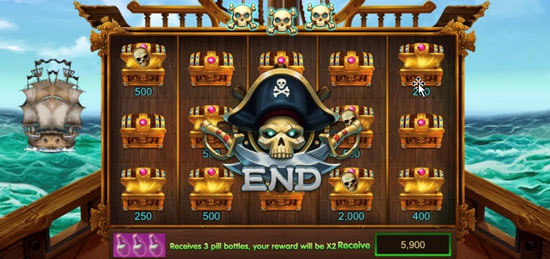 11. Change language button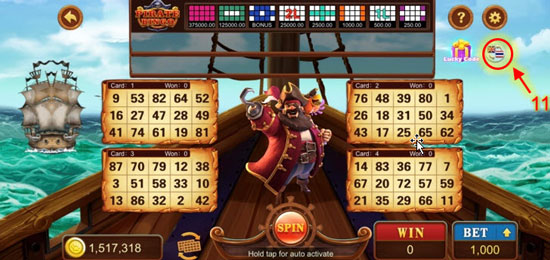 12. Exit the game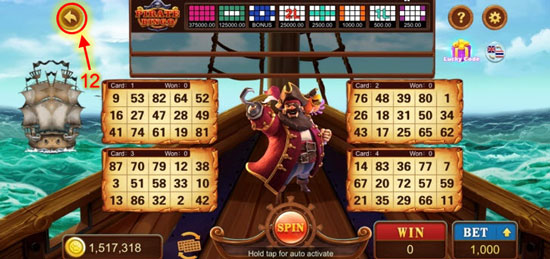 Isn't that kind of easy game??
Let's join the Pirate Bingo for having a good time!!