NEWEST WinWin Coin ANGPAO
SEND MORE FOR HUGE REWARDS
SEND NOW!
Have you sent Angpao to your beloved friends and lover?
No limit to send! Send more for chance to receive huge rewards.
Check more information now!
SENDING ANGPAO CONDITIONS
1. Minimum of 100 WinWin Coins for transfer.
2. Check transfer fee on processing
page before do the transaction.
Transfer fee will be 10%.
3. In case of sends to 3 IDs or less than
mentioned amount will receive same amount of WinWin Coins.
4. For sending more than 4 IDs will receives
random amount of WinWin Coins
5. Sender possible to add message to receiver.
6. Sender ID required to verified
by mobile number and do the twice protection.
HOW TO TRANSFER
1. On Winwin Coin Wallet menu will
show "Transfer Angpao"
tab only for ID that already done security verify.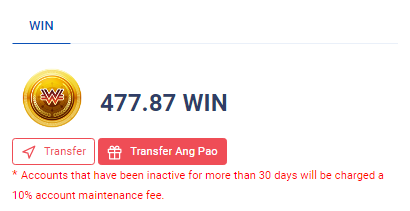 2. Tap on "Transfer Angpao" tab will go to the processing page.
Please mention 'Wish' , 'IDX' by increase more IDX
please enter ',' between each IDX and 'Number of Angpao' on this page.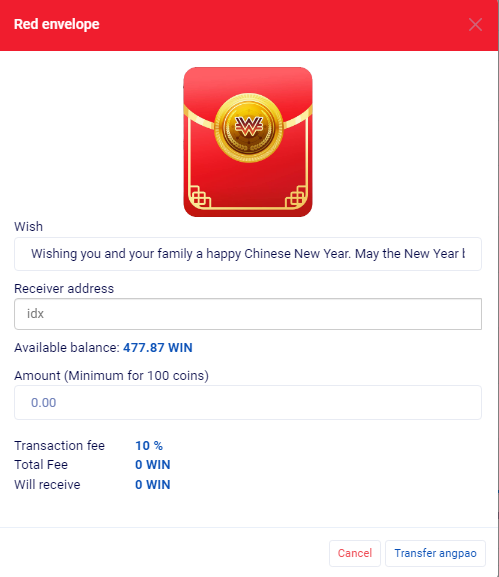 EXAMPLE FORM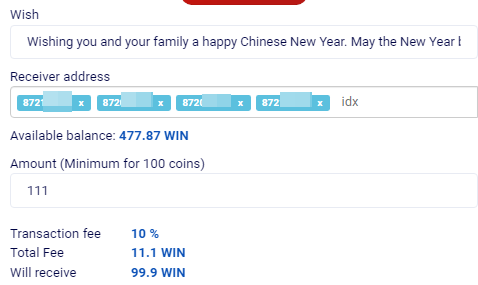 3. After filled out information, tap on "Transfer Angpao"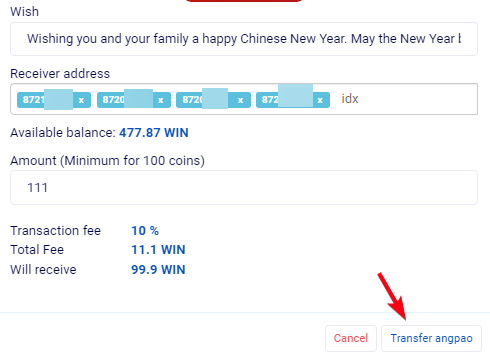 4.Choose one of verify identity and follow the steps.

5. After sent successfully,
system will show the details of "Transaction History"

6. Received ID, enter to Wallet page will show Angpao envelope.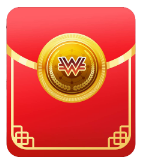 Tap on red envelope for show all of Received Angpao History.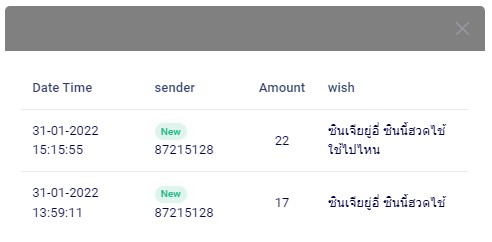 For more information or report issue please
contact Inbox on Facebook
MLife
or
MLiveFanClub
Winnine Pacific Pty Ltd ,NSW Australia