INVITE FOR FREE COMMISSIONS
Earn 100K just recommend our games to your friends!
For inviter will receive every 10 coupons
from every 10K Turnover of invited friend.
No limit of invite. Invite more, Earn more!!
EVENT CONDITION
- For each ID will be able to apply only 1 inviting ID and not possible to edit.
- Inviting ID will unable to apply invited ID.
- Number of Turnover will be counted only participating games.
- Invite Friends system will reserved the right only for User ID for broadcaster ID will not be able to register or being inviting ID.
- Turnover accumulate system will be counted only 30 days.
(Start with the first day of apply inviting ID)
- Every 10,000 coupons Turnover of invited will be 10 coupons for inviting ID.
- Information will update every 1 hour and for claim reward required to reach more 1,000 coupons.
- After claimed rewards, number of Turnover on each day will not cumulated,
will count on the next day at 00.01 GMT+7. - User required to top up at least 3 USD during mentioned period (Before expire)
- In case of inviting ID didn't claim rewards within mentioned period (Before expire) will not be able to claim the rewards
and will be considered disqualified in receiving the rewards.
PARTICIPATING GAMES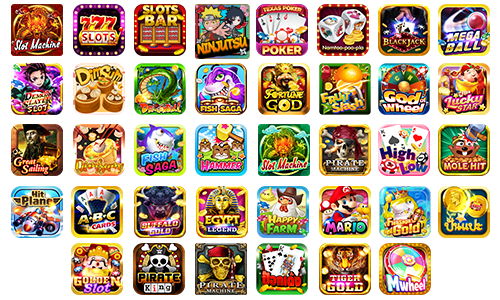 Visit our website
https://luckygame.in.th/
1. Tap on "LOGIN"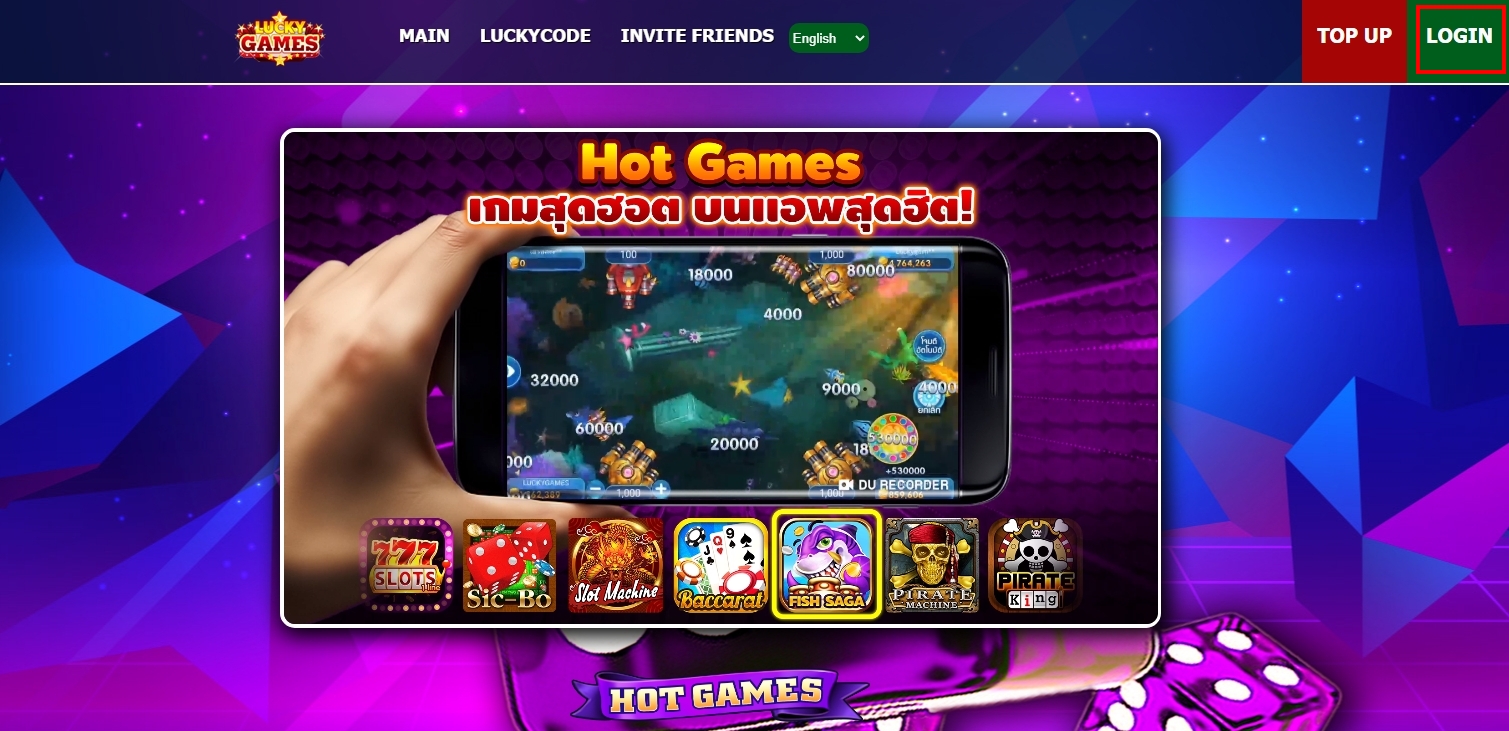 2. Enter your "Username", "Password" and "Verify Code" then tap on "LOGIN".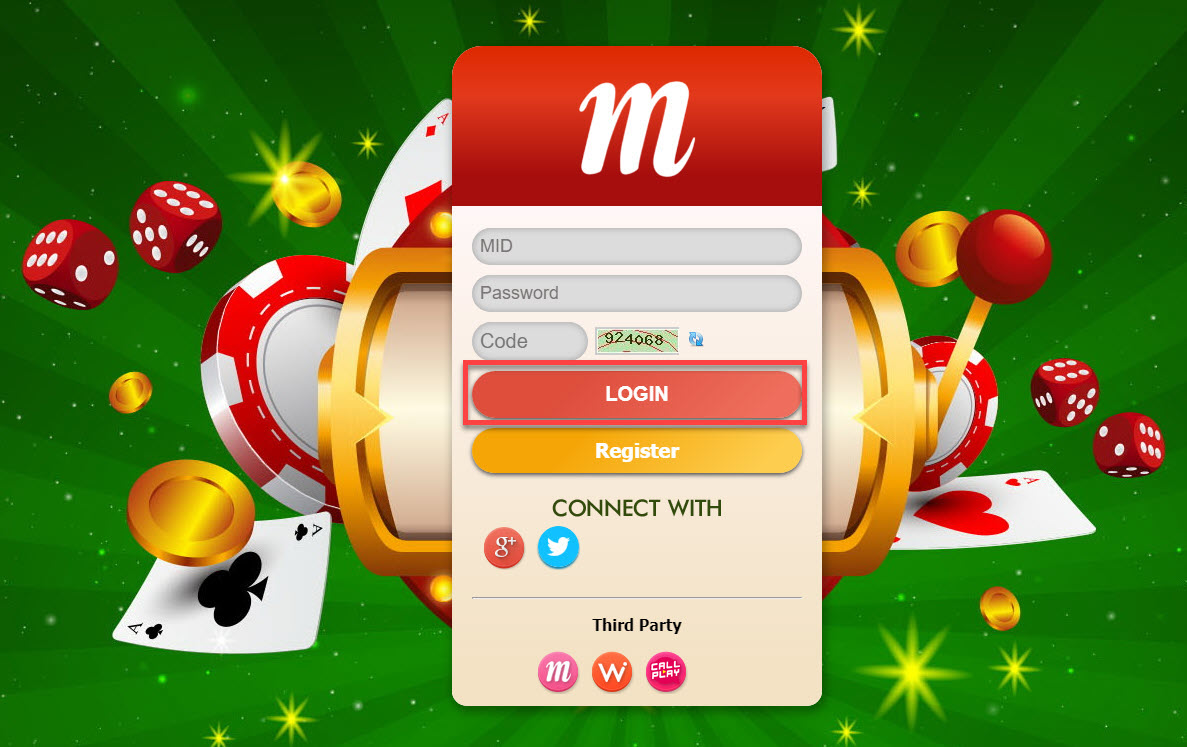 3. After login choose "INIVITE FRIENEDS" tab.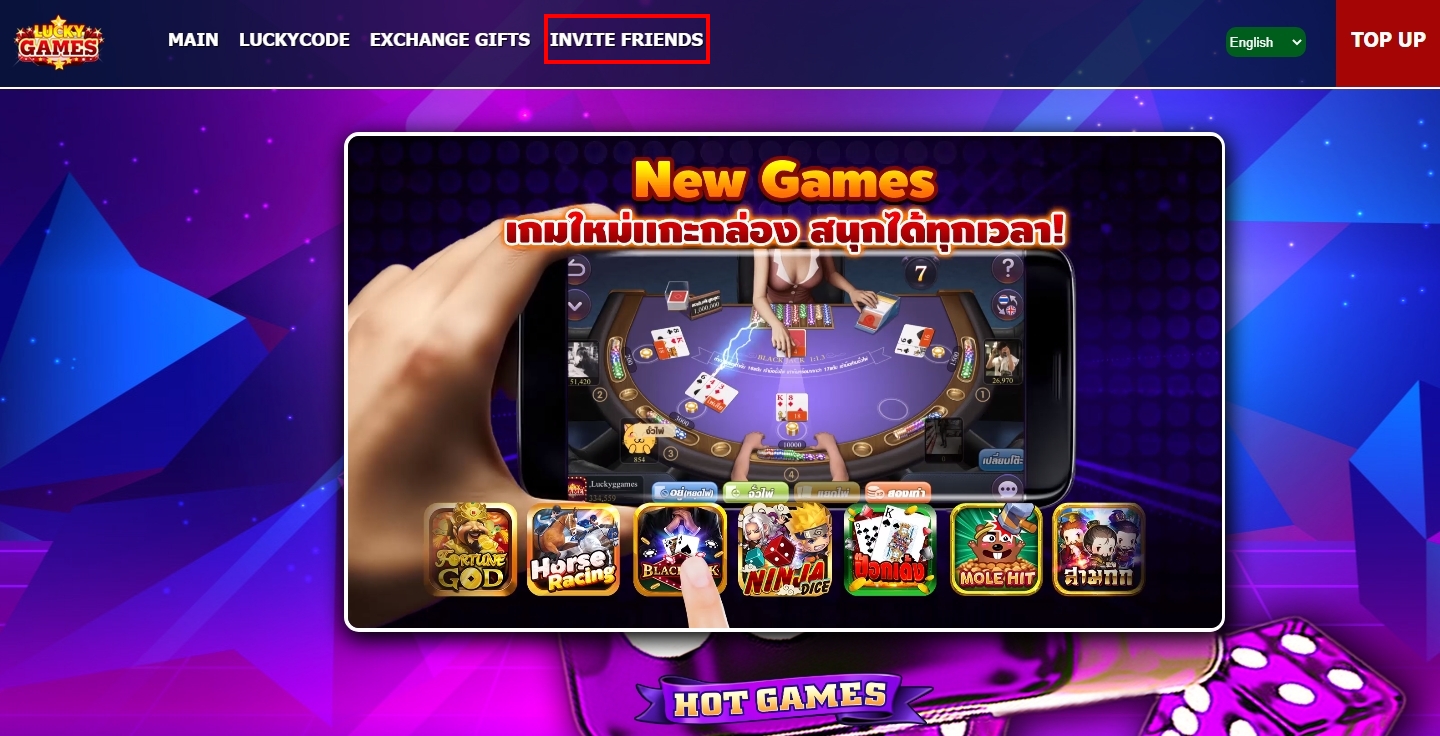 4. Enter inviting IDX and tap on "CONFIRM". For edit the IDX will be able to do after 31 days.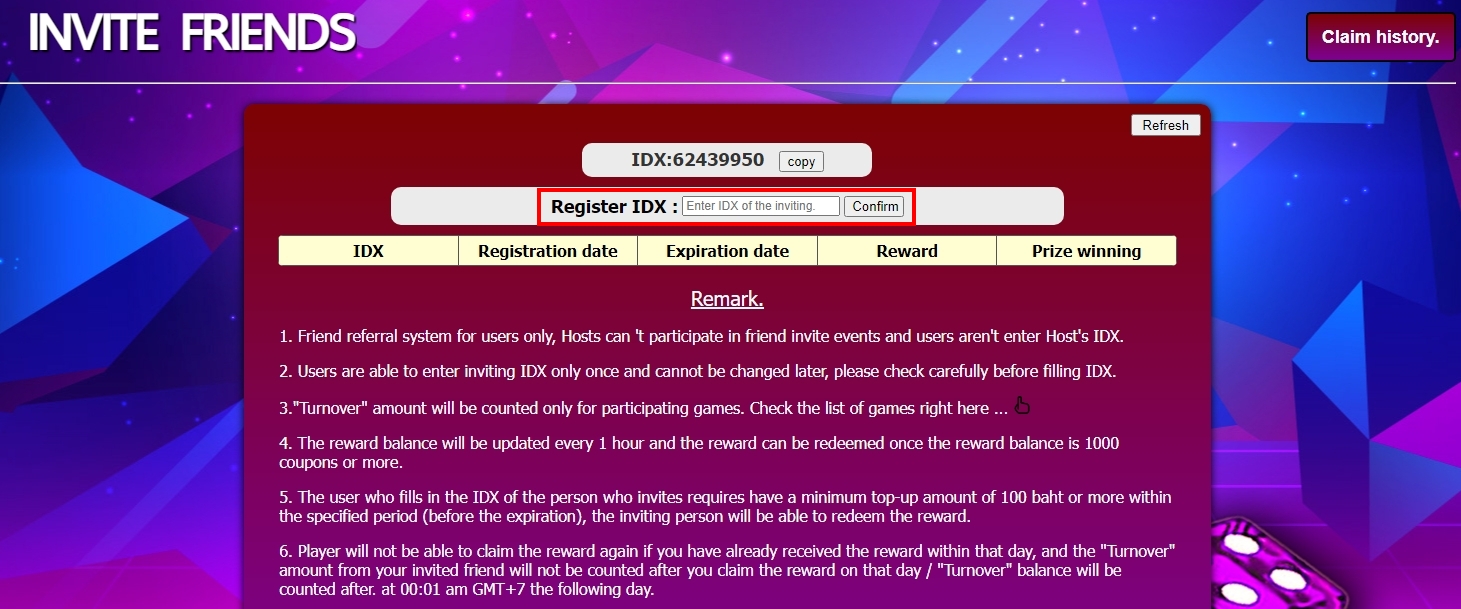 5. Tap "OK" for confirm the IDX.

6. For success to enter ID will pop-up this window. Tap "OK" for end process.
EASY FOR RECEIVE REWARDS! TELL YOUR FRIEND FOR IT!!
In case you need more information, problem report or event rewards
please contact LINE :
@luckygames
or Facebook :
@luckygamesmlive