HOW TO PLAY HAPPY FARM
Upcoming game "Happy Farm" easy shoot just choose
the field and shoot it!!
Special play and receive various of jackpot!!
Follow these steps to join!
1. We have 3 fields for you to choos
and each field will be different price to shoot.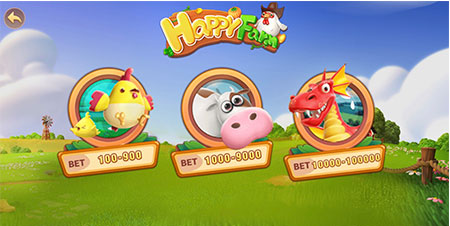 2. Adjust price of shot by (+) or (-) icon.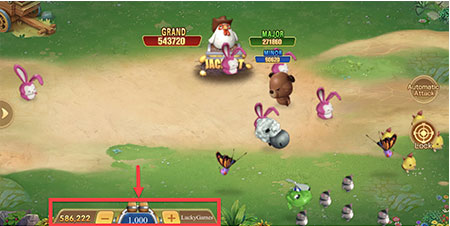 3. Shot different animals will receive different prize.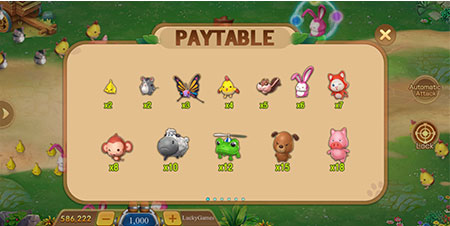 4. On each mode player will possible
to choose bet amount as you want.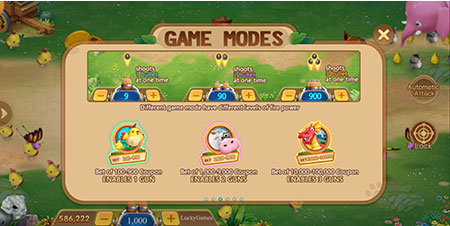 5. "Special multiplier" Destroy animal
for receive more multiplier rewards.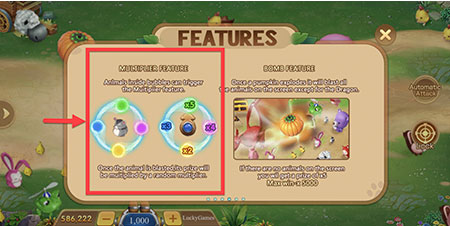 6. "Pumpkin bomb" This bomb will explode everything except the dragon.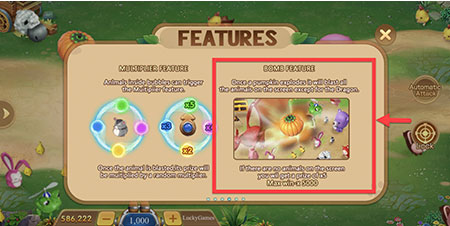 7. On Animal Seasons will have more animals,
shoot more for huge rewards.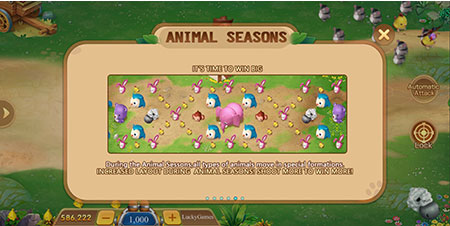 8. "Jackpot"
Animal which bombed might have an egg.
Player will have a chance to spin for receive special coupons!!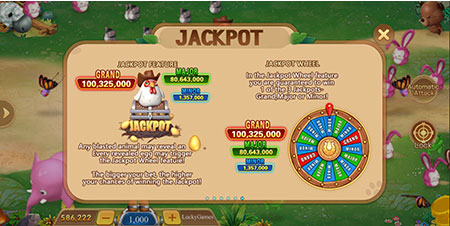 9. "Lock" Lock the goal to shoot.
Tap on the icon and select the goal.
10. "Auto attack"
Use for automatic shoot.
11. Help icon, for check rewards rate of each animal.
12. Mute/Unmute icon
13. Exit icon
14. Apply code icon
15. Change language icon
HAPPY FARM IS SUPER EASY RIGHT?
JOIN US FOR UNLIMITED SHOOT WITH OUR CUTIES ANIMALS!!