SEND MORE TOP UP MORE FOR COUPON!
SPECIAL PROMOTION FOR OUR USER!!
EVENT DURATION
November 5th, 2021 (10:00) – November 9th, 2021 (23:00) GMT+7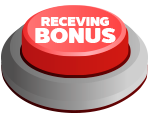 EVENT DETAILS
1. Reach our mentioned amount of top up
by every channel will receive more bonus!
2. Minimum top up for 80,000 coupons for receive the spend bonus.
2.1 Spend amount will receive only for sending gift.
2.2 MDoll / MKing / MQueen/ M Sexy / MeggLock / Meggtwo / MDoll JRN
gifts will not calculate in this event.
3. For each top up step will be able to redeem only once.
Cumulate Top up Bonus
Reach top up amount
(Coupons)
Receive more bonus
(Coupons)
80,000
1,000
200,000
2,500
550,000
10,000
1,250,000
15,000
2,500,000
25,000
5,000,000
100,000
**E.g. Cumulate top up for 5M of coupons
will receive more coupons as 153,500 coupons.
Cumulate Spend Bonus
Reach amount of spend
(Coupons)
Receive more bonus
(Coupons)
100,000
1,000
250,000
2,500
600,000
6,000
1,500,000
12,500
3,500,000
30,000
7,500,000
100,000
Top up for 80,000 coupons for receive the right to redeem bonus.
Calculated only by sending gift.
Remark
- Cumulate top up amount by every channel.
- Redeem coupons on our website when complete our conditions.
- System will update spent amount every 1 hour,
be able to redeem the coupons on the next hour.
- For redeem the coupons will be able to do within November 10th,
2021 at 22:00 GMT+7, after mentioned date and time will be disqualified.
- We reserve the right to change the event details without prior notice.
- The staff's decision is final.
- Time's mainly based on server.
Winnine Pacific Pty Ltd ,NSW Australia