Bonus Jackpot Champion
VJ who receives the highest points from sending-receiving gifts
according to the conditions, will be rewarded.

October 26th, 2021 (00:01 GMT+7) – November 25th, 2021 (22:00 GMT+7)

1. Top 10 VJs who collect the highest
points from sending-receiving gifts, will be rewarded.
2. VJ must have the points from
sending-receiving gifts on at least Level 1.
3. Top 5 VJs who collect the highest points
in each week, will receive special bonus.
Weekly Bonus Reward
1st Place, receives 3,000 THB
2nd Place, receives 1,000 THB
3rd Place, receives 500 THB
4th Place, receives 300 THB
5th Place, receives 200 THB
4. The cycle of weekly special bonus
will be referred to the details below.
| Round of Weekly Special Bonus | Duration (GMT +7) |
| --- | --- |
| Round 1 | Oct 26th, 2021 (00.01) - Nov 1st, 2021 (22.00) |
| Round 2 | Nov 1st, 2021 (22.01) - Nov 8th, 2021 (22.00) |
| Round 3 | Nov 8th, 2021 (22.01) - Nov 15th, 2021 (22.00) |
| Round 4 | Nov 15th, 2021 (22.01) - Nov 22nd, 2021 (22.00) |
Remarks
- VJ ranking, reserve the right to only allow VJ who has signed
the contract of the bonus-wining rate, participate the event.
- VJ who participates the event, must host the program and interact with User.
VJ who sleeps, turns the camera to the empty room and the ceiling,
broadcasts with the black screen, or acts inappropriately
while hosting the program, will be disqualified from the rewards.
- Announcement of results and awarding
- The team reserves the right to count event points
that have been gifted from users who top up for more than 100 THB.
within 5 working days after the end of event.
- We reserve the right to change the event details without prior notice.
- Event participation and reward receiving
must comply with the company conditions.
- Checking and prize giving by the staff takes place within 5 days after
the event has been over, and the rewards take place within 01/12/2021
- Time is mainly based on server.
- The staff's decision is final.
- VJs who receive cash prizes, if VJ is unable to be active
for at least 10 hours 3 days or more,
including breaking the rules after the event,
VJs will not receive activity
- Any events are organized in server downtime
or for any reasons which are unable to online
will be based on the end of event as before.
Sponsored by WinNine Pacific :
winnine.com.au

Ranking VJs with the most highest points
Bonus
Round 1
26 October. - 1 November. 2021
Round 2
1 November. - 8 November. 2021
Round 3
8 November. - 15 November. 2021
Round 4
15 November. - 22 November. 2021

update time: 01/01/1970 07:00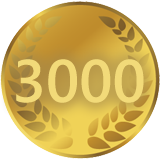 = Receives 3,000 Baht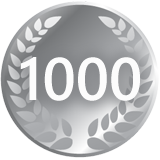 = Receives 1,000 Baht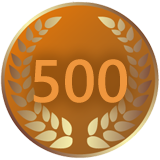 = Receives 500 Baht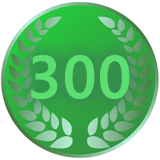 = Receives 300 Baht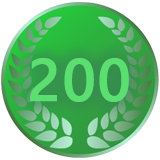 = Receives 200 Baht

VJs the highest points "Round 1"
No
VJ
Note

update time: 01/01/1970 07:00

VJs the highest points "Round 2"
No
VJ
Note

update time: 01/01/1970 07:00

VJs the highest points "Round 3"
No
VJ
Note

update time: 01/01/1970 07:00

VJs the highest points "Round 4"
No
VJ
Note

update time: 01/01/1970 07:00