NEWEST SKIN!
GRAND OPENING FOR OUR SHINING SKIN!!
OUT STANDING BY USING THIS.
Let's see how you can get and use it now!!
SKIN is the frame of the profile or use to decorate
your beautiful background. Stand out like no other
and display inside and outside of the live session.
SKIN 3 types of SKINs
1. Profile will be displayed small profile picture of user in the live session.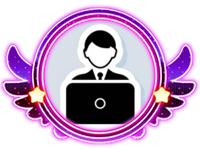 Frame will display on the profile card in the live session
(In case the Profile frame supported)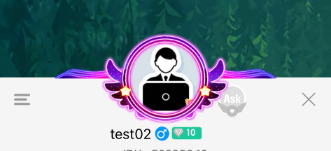 2. Cover Room will be displayed profile picture in front of the session.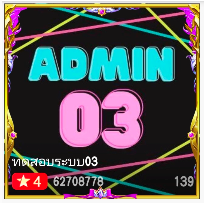 3. Name will be displayed nameplate position in live session.

Special for host of live session.
HOW TO GET THE SKIN?
Where to receive SKIN? LET'S SEE!
1. Tap on Profile menu the bottom right. (Men picture)

2. Tap on SHOP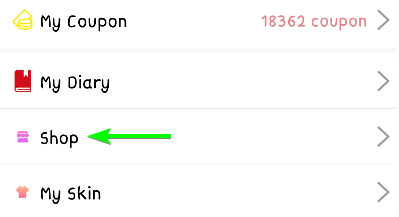 3. Tap on menu you want to purchase.

3.1 SKIN SHOP, for sell normal SKIN will be able
to purchase by coupon. User will possible
to choose expiration date for 7, 15, 30 days or permanent.
3.2 VJ STAR, reserved only for HOST who follow star
conditions will be able to use this skin type
until next update of star level.
3.3 PREMIUM SKIN, is SPECIAL SKIN only
for IDX who follow our conditions will be able
to use this SKIN type.
**After purchasing, SKIN will not immediately activate.
Please activate SKIN at MY SKIN first.
***SKIN will be able to send as a gift to your follower list
or others by specific the IDX and choose expiration date of SKIN.
System will be deducted sender coupons as mentioned.
How to use MY SKIN
1. Tap on Profile menu the bottom right. (Men picture)

2. Tap on My Skin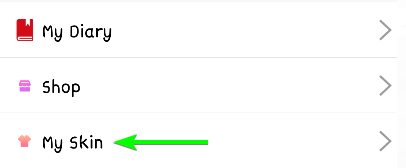 3. Tap on the SKIN. (Example skin will show on the upper side.)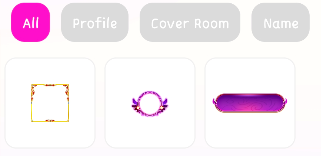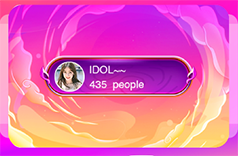 Tap on USE for enable. (For unable SKIN please tap on CANCEL USE.)
**This window will show expiration date of SKIN.
| Before apply skin | After applied skin |
| --- | --- |
| | |
4. When SKIN is enabled, will be displayed
up to the location immediately.
If found for not showing SKIN,
please close and enter app again.