MLife Master
GET REWARDED WITH FREE COUPONS BY WATCHING
ADVERTISED VIDEOS, RECEIVE COUPON FOR FREE!
PRESS "DOWNLOAD" FOR ANDROID OS.

HOW TO CLAIM FREE COUPONS FOR MLiveU AND MCat DAILY.
Download and install the MLife Master application.
There will be 10 advertisements to check through
and it is possible to check all of them clearly.
1. ad is reserved per 1 coupon claim only.
2. After tapping "CLAIM", an advertising video will pop up.
You need to check clearly from start to finish to claim coupons.
It is not possible to claim coupons if the whole video has not been viewed.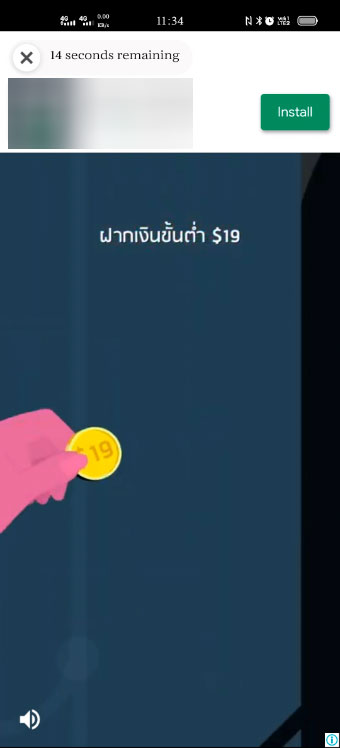 3. Tap "X" after finishing viewing at the ad,
then press "OK" to confirm the coupon claimable.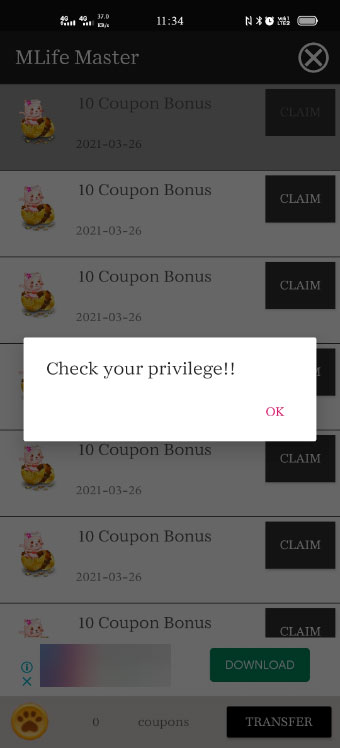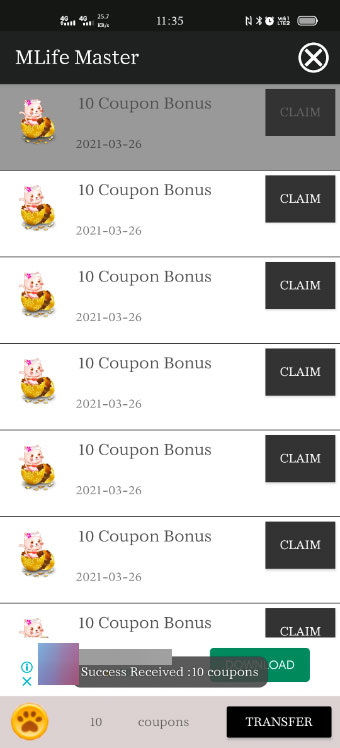 4. Viewers have the opportunity to be rewarded with 10 coupons per 1 ad,
and reserved up to a maximum of 100 coupons per day. The number of coupon
collections is shown below by the app and you have the option to tap
"TRANSFER" to transfer coupons to your IDX.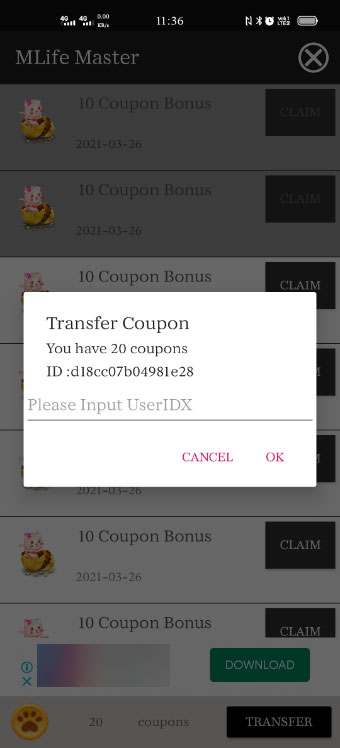 After tapping "TRANSFER", a notice pops up that you can enter
IDX to which coupons will be transferred. Enter your IDX and then press "OK".
**Note: 1 device is reserved for the transfer to 1 IDX only, if IDX has been beaten at another
device, coupons will not be transferred to IDX if you have memorized earlier.**
5. Collected coupons will be transferred to your IDX in Mcat or MliveU app
after the coupon transfer process has been completed. Then check the
MLive or Mcat app to check received coupons.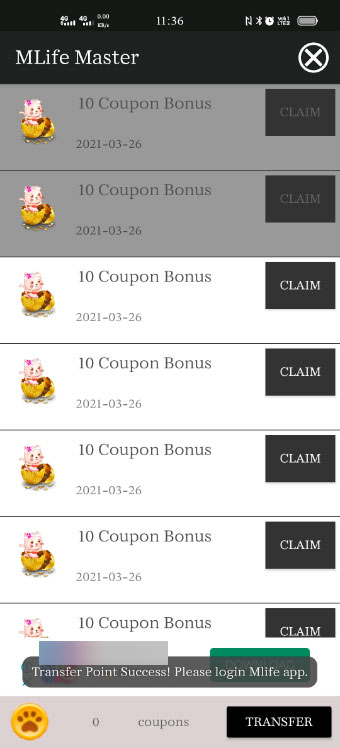 ENJOY THE EXPERIENCE.
DOWNLOAD MLife Master NOW!