How to play "Royal Flush card"
Only for VIP User! For the lowest card will be win in this game!!
If you think you're the lowest press "Drop" the card now!
Wording for Royal flush card!
• Pot = Pile of cards that all players
possible to pick it up (In their own round.)
• Draw = pick one card from pot.
• Drop = Show the card
when player think it the lowest card and said "Kang".
• Flow = Drop the card follow the previous player.
In this case point of card have to be the same point
or same type of card. For example, first player,
drop 7 point and second player have the same card
that mean Second player possible drop too.
• Nock = This situation will happen when the previous
player drops the card and player only have 1 card left.
If player drop the last card its mean nock.
How to play
1. Choose the room. In each room will
have a different rate of coupon to bet.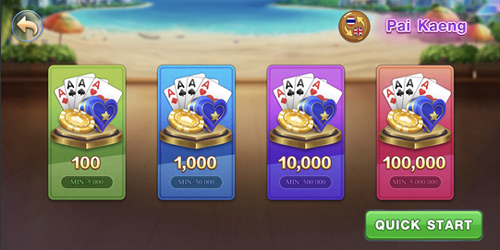 2. Press this button
for quick enter.
3. When player already entered, you will have 5 cards in hand.
Right side will show your total point.
4. 1st player will draw one card from pot and choose one card in hand,
drop together (Choose the highest point card)
left the lowest card on their hand for "Drop" until no card left.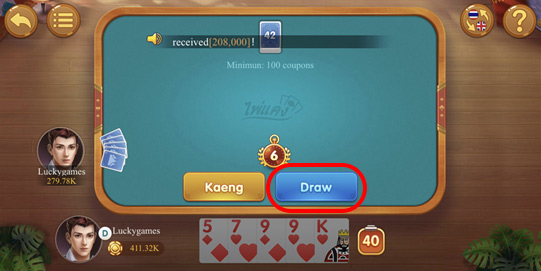 5. Other players do the same as first player until you
think you have the lowest card on your hand then drop
it on the table and don't forget to press "Kang".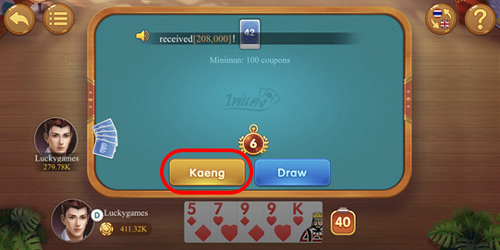 6. Press for change language.
7. "Description" Button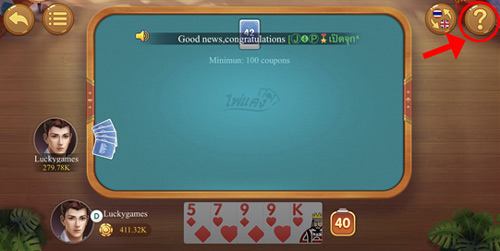 8. Change the room.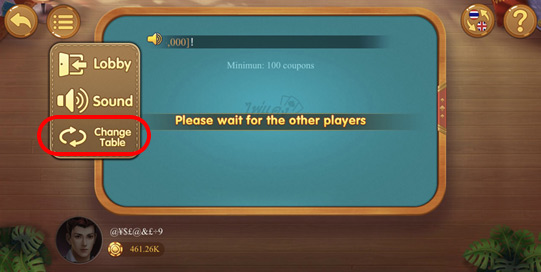 9. On/Off sound.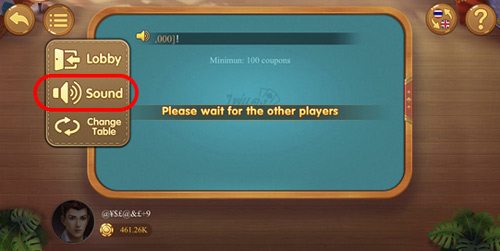 10. Exit the game for back to lobby room.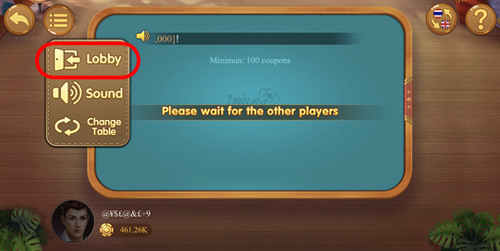 11. Exit the game.