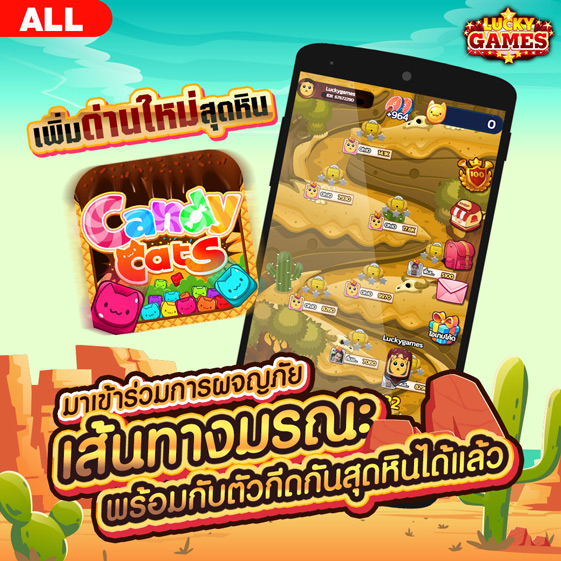 NEW & EXCITING MISSION FIELD BY "CANDY CATS"
NEW MISSION FIELD BY CANDY CATS
We challenge the players with the absolute
latest course new items as well as other exciting things,
which will be more exciting and entertaining!
SHOP
Players can buy special items here.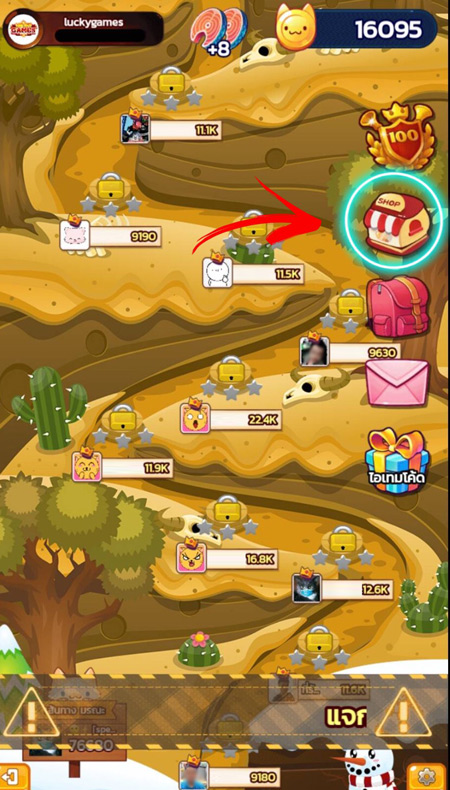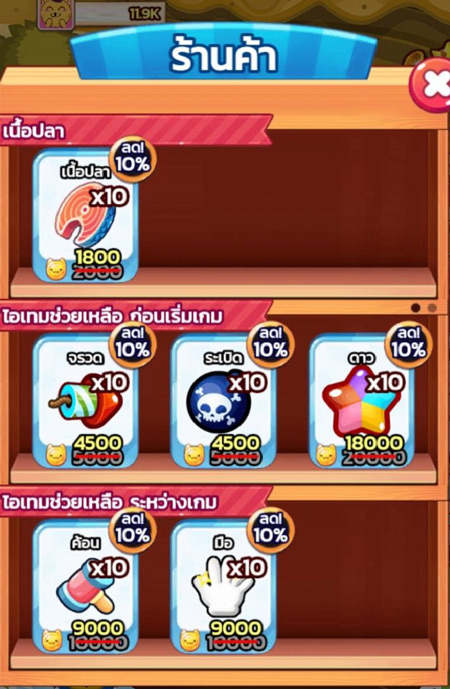 BACKPACK
Players can check the number of available items here.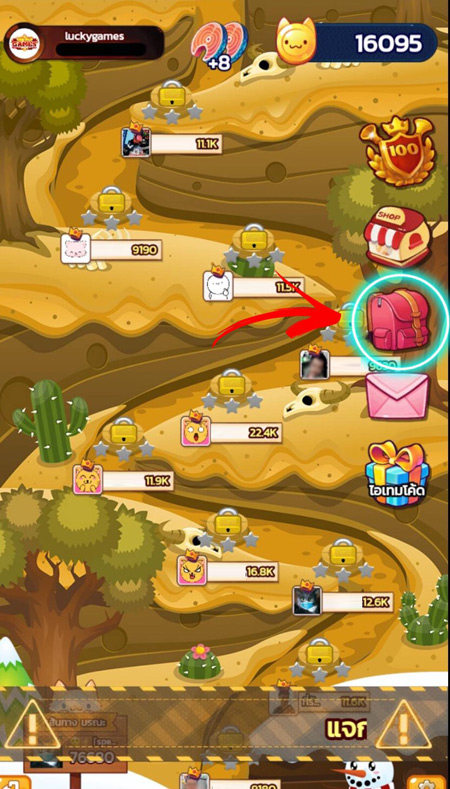 MESSAGE BOX
Players can receive compensation rewards and special items here.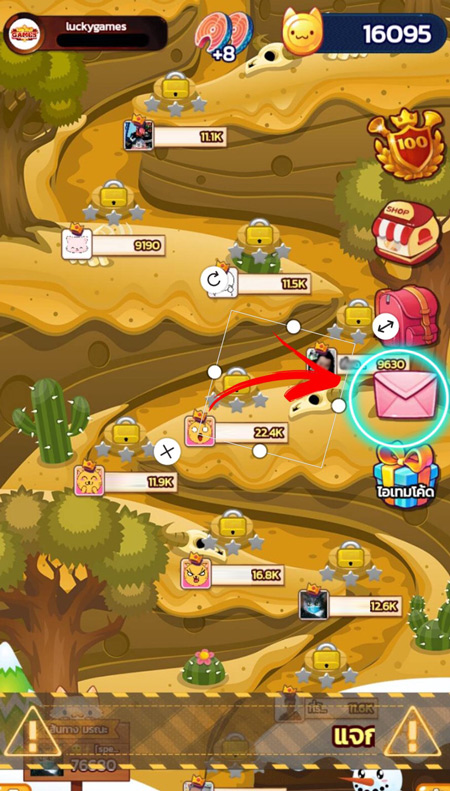 VALID ITEM CODE
You can enter a code to exchange
to receive special items from the game.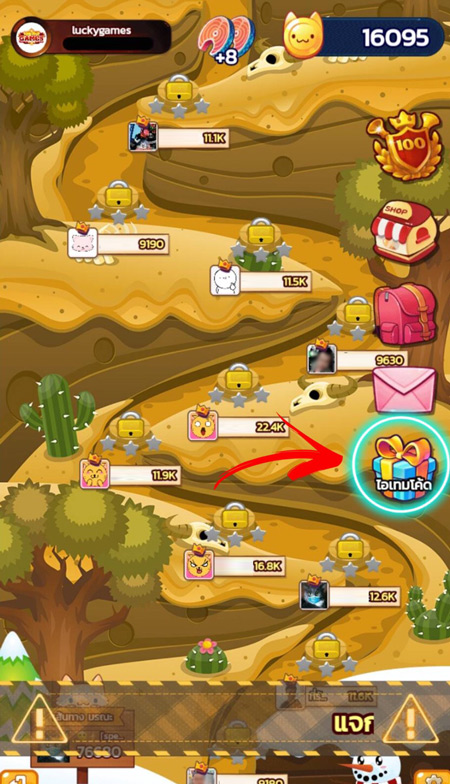 CHECK THE NEW MISSION FIELD OUT NOW!!
CANDY CATS BY LUCKY GAME!!