Special Offer!! For VJ who invites users
to play Slot Machine, FREE BONUS!!!
Event Details
1. VJ claims "Lucky Code" and gives User the code.
User enter it in the game.
2. VJ will receive the share
of coupons from all "Turnover"
of User whom VJ invited. More "Turn", More receive !!
3. Accumulate every 10,000 Coupons,
Then VJ can receive rewards.
VJ must claims rewards at "Diary" page.
How to get the "Lucky Code" for VJ?
1. Enter,
https://luckygame.in.th/
2. Log in.
3. Choose, Tap on, "Lucky Code".
4. Then give the code that VJ receive
to the user to fill
in the registration field in the game

How to enter the "Lucky Code" for USER?
1. After receiving the "Code" from VJ,
Enter "Slot Machine" game and press
on "Register" press on "Code"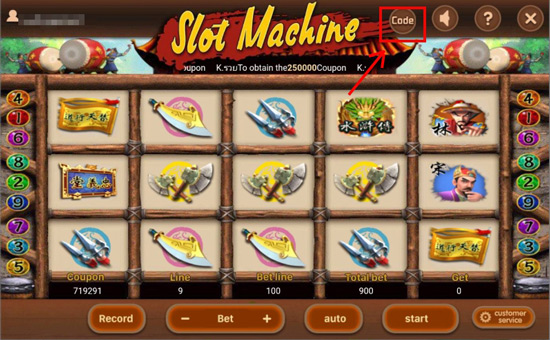 2. Enter the "Code" and press on "OK".
The registration is completed.