How to play Mole Hit
For this game, you have to be faster than the moles.
Win the huge prizes and special "Jackpot".
Let's have fun and be ready to receive prizes.
How to Play
Able to tap on the screen to hit the pop-up moles.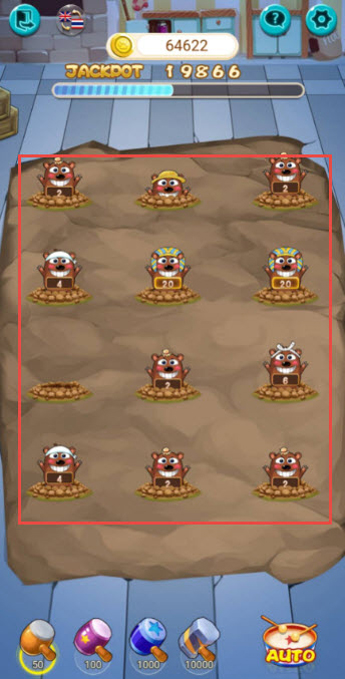 1. The details of the "Auto" button are as follows.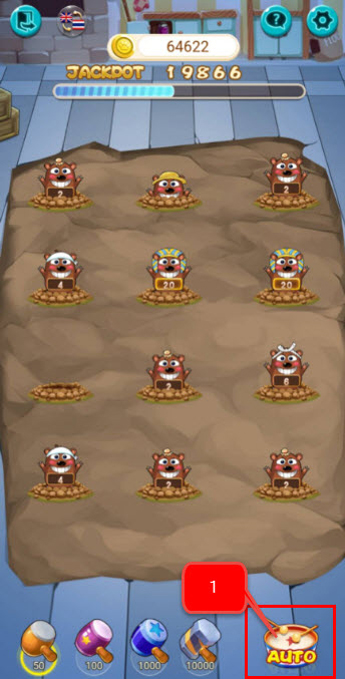 1.1 Choose the prices of the hammers for hitting the moles.
1.2 Choose the speed for hitting the moles;
2 hits / 3 hits / 5 hits per second.
1.3 Choose the mole to hit.
1.4 Choose the "Focus" mode for hitting 1 mole
to death and then hit another mole. Choose the "Random" mode
for hitting the pop-up moles in the screen randomly.
1.5 Activate the use of the bot.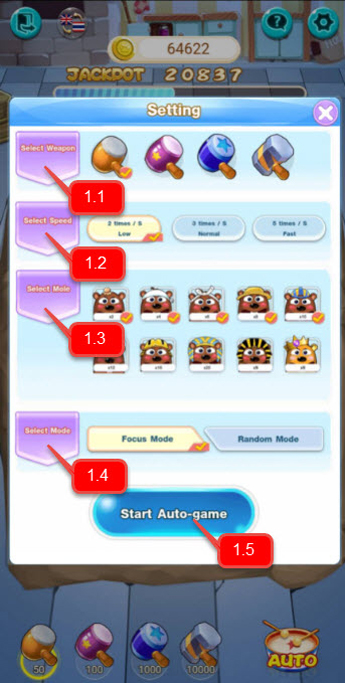 2. There are 4 prices for hammers.
Wooden hammer = Price 50 Coupons
Steel hammer = Price 100 Coupons
Silver hammer = Price 1,000 Coupons
Golden hammer = Price 10,000 Coupons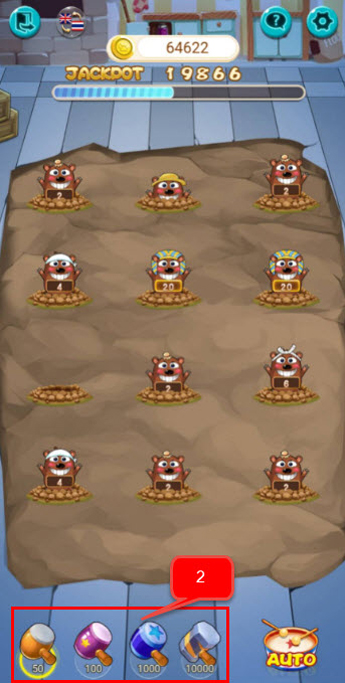 3. The prizes of the moles per each level are as follow.
Win the prizes as folds.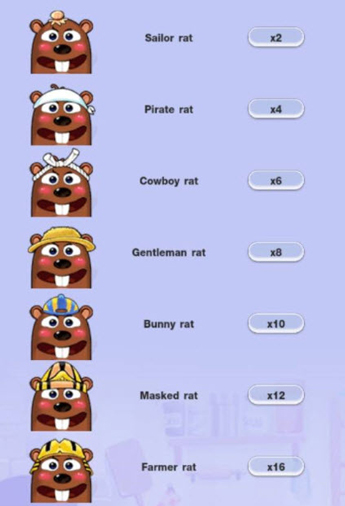 2 Special Moles

The specialty of the "Pharaoh" mole : The default prizes is 11 folds.
Every hit will increase 1 fold of the prizes.
For example, Hit the "Pharaoh" mole to death for 10 hits,
Receive x21 prizes.
The specialty of the "King" mole : Receive all prizes of the moles
in the screen multiplied by 2 (x2).
For example, there are 5 "Cap" moles,
not included the price of the moles.
The rates are 10 folds x 5 moles = 50 folds.
And, Hit the "King" mole to death,
Receive the prizes: 50 folds x 2 folds equals 100 folds of prizes.
4. "Jackpot" tab.
Accumulate the mole hit to increase the energy tab.
When the energy reaches its maximum in the tab,
Able to spin the wheel for the prizes from the cumulative bonus.
The player can win all "Jackpot" as the highest prize.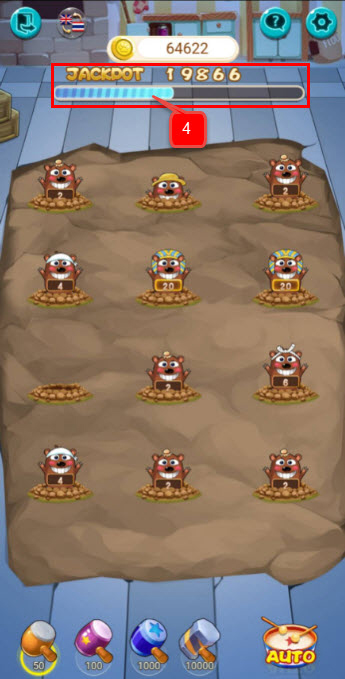 5. Functions
5.1 How to Play
5.2 Sound Setting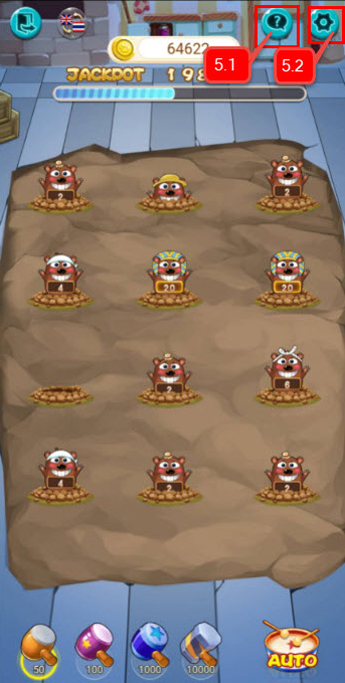 6. Language Setting
7. Return to Mlive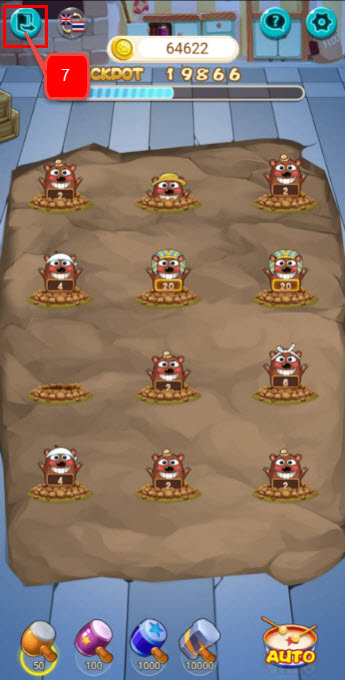 If you are cool, fast and want to get rich easily,
Don't miss out this game. Let's play the game !!