How to play Pachinko
The "Pachinko" game is the classic arcade game
combined with the modern cuteness.
It's easy to play and win rewards.
The more you play, the more rewards you'll receive. LET'S GO!!
How to play
Information about game playing method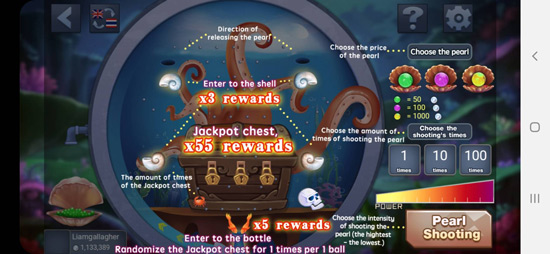 1. The "Shoot" buttons are divided into 2 parts.
1.1 The "Shoot" button, Tap on for shooting.
1.2 The "Power" energy tab. The higher energy tab is,
the more damage of the shooting will be.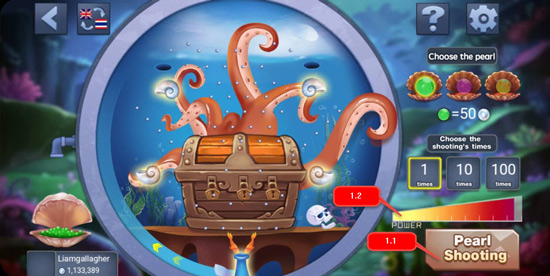 2. Choose the times for pearl shooting: 1 time,
10 times, 100 times. For example,
In case of choosing 100 times for pearl shooting,
Once you tap on to shoot for the first time,
it will be automatically pearl shooting until 100 times.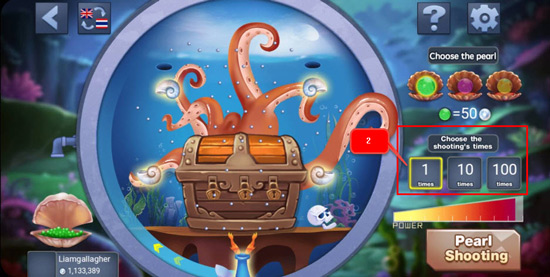 3. For this betting,
There are 3 prices for 3 colors of peals.
Green = 50 Coupons
Pink = 100 Coupons
Yellow = 1,000 Coupons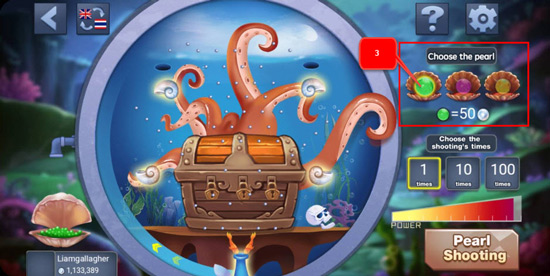 Rewards for shooting the specified targets are as follows.
3.1 Shoot the pearls into the "Shells",
Receive x3 rewards [For inverted shells,
Must shoot the pearls into the holes to reverse the shells.]
3.2 Shoot the pearls into the "Bottle",
Receive x5 rewards and open the random chest for 1 time.
3.3 The "Reward Chest", Receive x55 rewards after randomly opening it.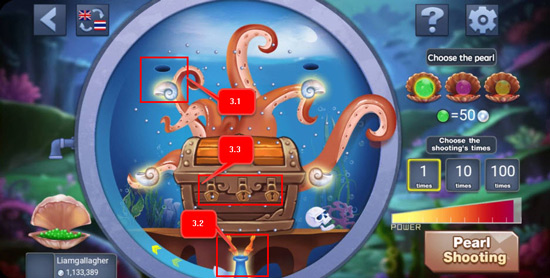 4. "Game Functions" button.
4.1 "Details Of Game Playing Methods" button.
4.2 "Game Sound Setting" button.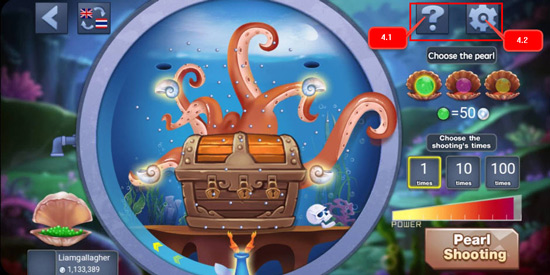 5. "Language Setting" button.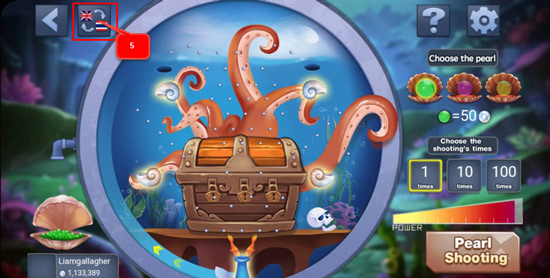 6. "Return To Mlive" button.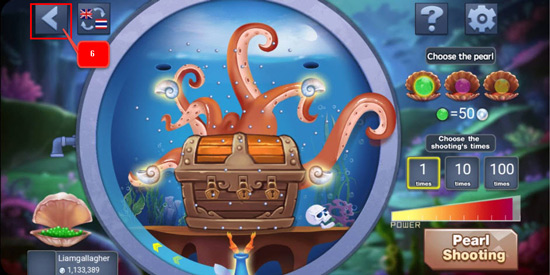 WOW! Super simple and interesting to play.
Don't miss out this awesome game!
Let's play "Pachinko" game !!