How to play Speed Baccarat
This game is super famous in the casino
and is being played by legendary gamblers.
Speed Baccarat is unique by its fast game yet fast reward payout.
This game is suitable for gamblers who love fast games.
How to play
1. Choose the amount of chips you want to bet.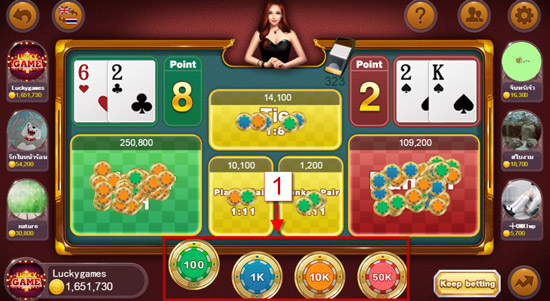 2. The betting slots in "Speed Baccarat"
game are different from general Baccarat.
There are only 5 slots and the pay rates are as follows.
2.1 Player slot means players are the winner, pay rate 1:1.
2.2 Banker slot mean bankers are the winner, pay rate 1:0.95.
2.3 Player pair slot means the players have pair card, pay rate 1:11.
2.4 Banker pair slot means the bankers have pair card, pay rate 1:11.
2.5 Draw slot mean the betting is draw in both 2 sides, pay rate 1:8.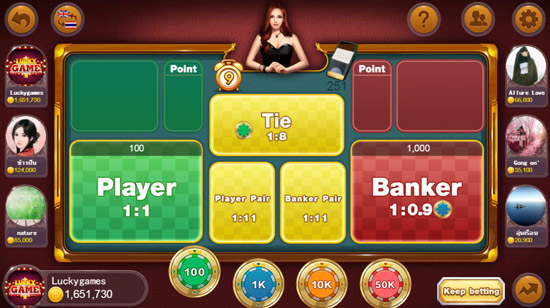 3. How to count points of card.
"A-9" cards are counted according to the card's value.
"A" card is counted as 1 point and
"10 , J , Q" cards are counted as 0 point.
In case of the total points of cards are over than 10 points,
only the last digit will be counted e.g. 3+9+7 =19 means 9 points.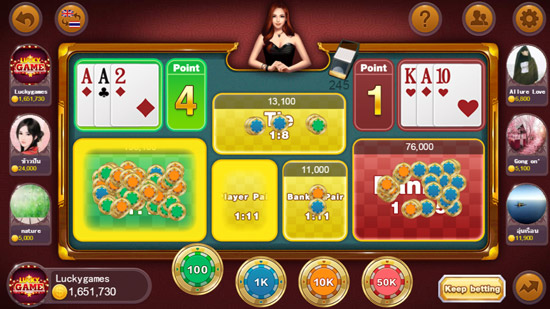 4. "Rules" button is for additional
game playing methods and rules of drawing cards.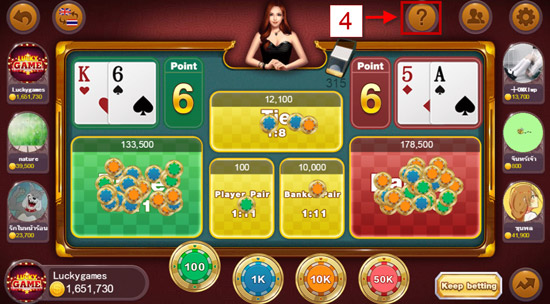 5. "List of Players" button.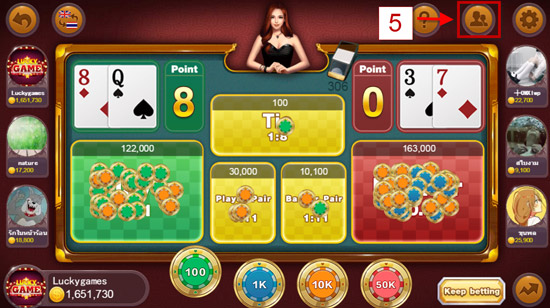 6. "Sound Setting" button.
7. "Trend" button is for checking
the rewarding of the previous rounds.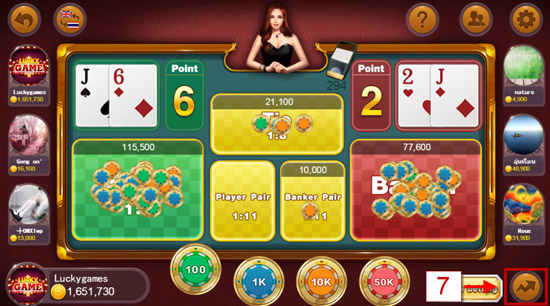 8. "Keep Betting" button means that players
will bet on the same amount of the previous
round that the players have bet on.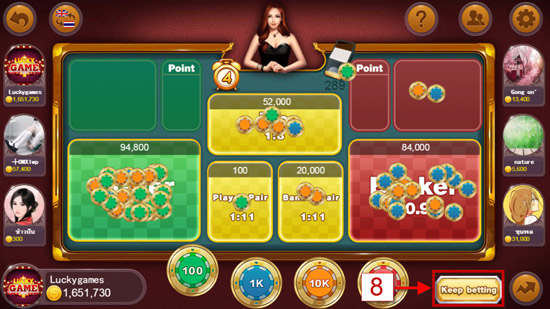 9. "Language Setting" button.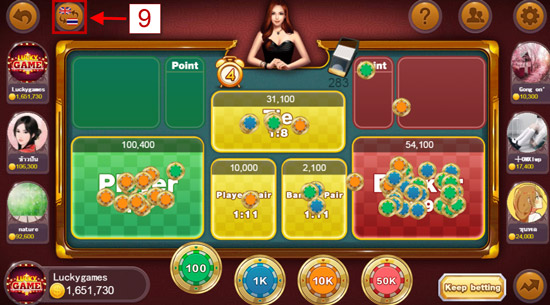 10 . "Return to Mlive" button.