How to play Dragon vs Tiger (classic)
Dragon vs Tiger (classic) is the game that modified
to make the player feels like playing in the real casino.
But preserved how to play from the same game.
By counting the points of cards from two sides.
How to play
1. Choose how many chips you want to use for betting.
Player's coupons amount determine the values of chips.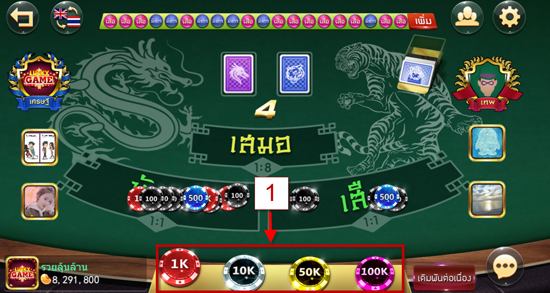 2. There are 3 betting slots. Dragon, Tiger and Tie.
The betting rate is 1:1 for Dragon and Tiger slots.
1:8 rate for Tie slot.
(Player can't bet on Dragon and Tiger at the same time.)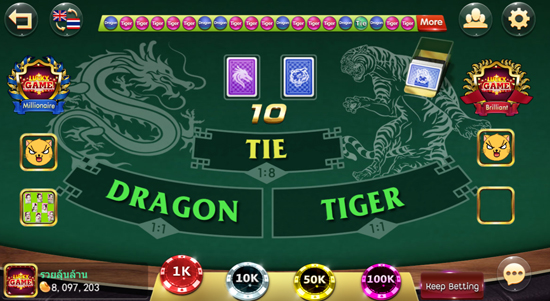 3. Players are able
to check the previous round result on Trend button.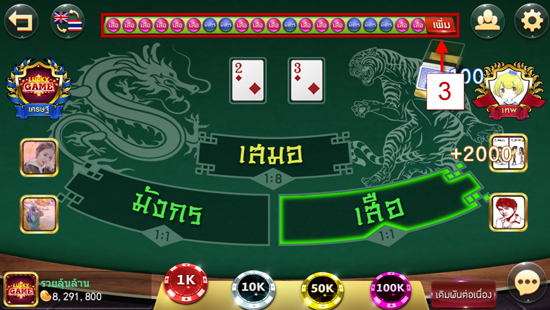 4. Continuous bet button is for betting
the same amount of previous round.
5. List button is for checking players information.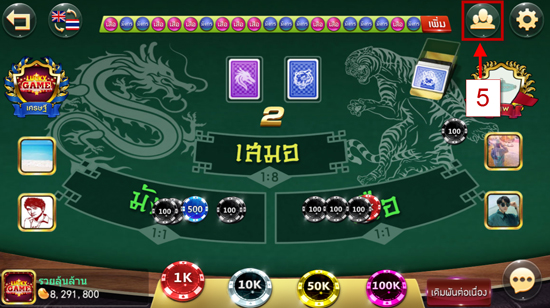 6. Game setting button.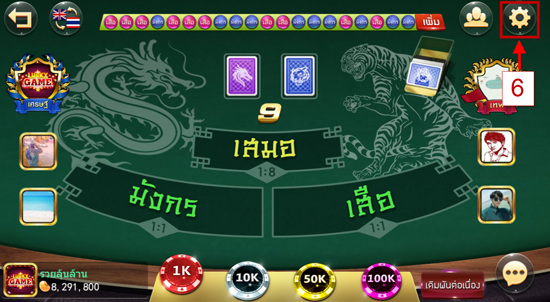 6.1 Mute/Unmute in game's sound button.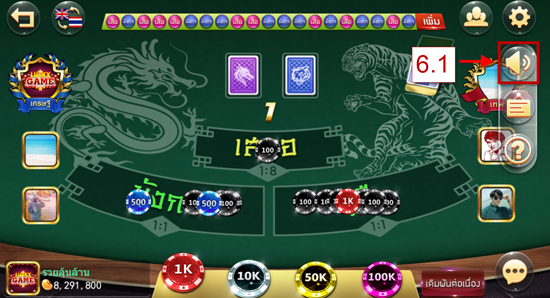 6.2 Game's announcements button.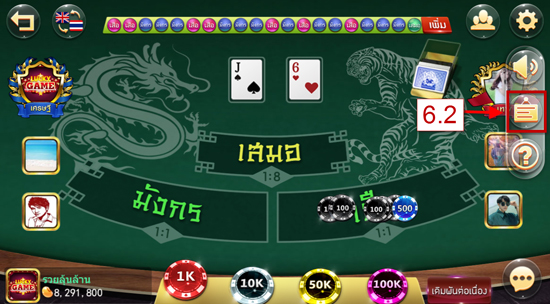 6.3 Game explanation button.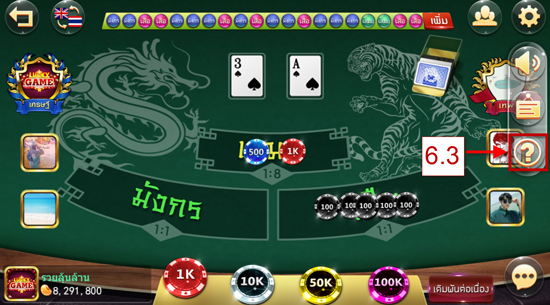 7. Chat button is for sending messages
and Emoticons in game.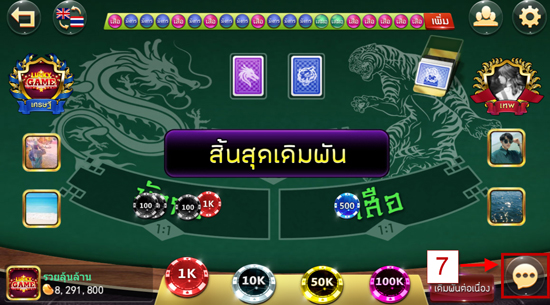 8. Language change button.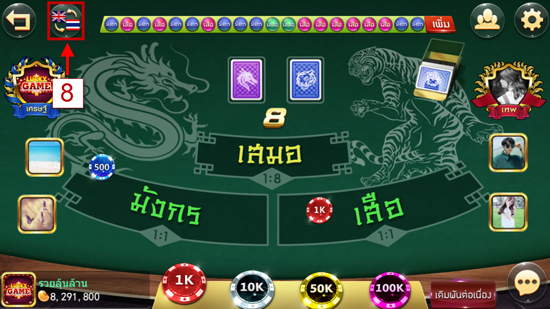 9. Return to Mlive button.