How to play Fruit Slots
Fruit Slots, a cute and colorful game!
One of the highly popular games of the casino.
Let's see how to enjoy this game!
How to play
1. Select a room (from 3 rooms).
Each room requires different number of coupons.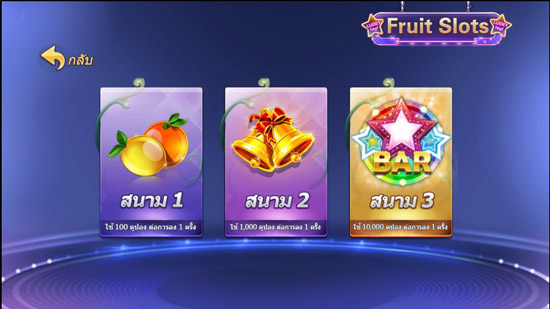 2. Select a slot to bet from 8 slots.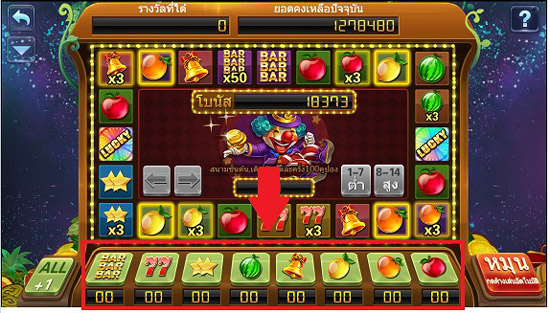 2.1 You can tap "ALL +1" to bet on every slot once.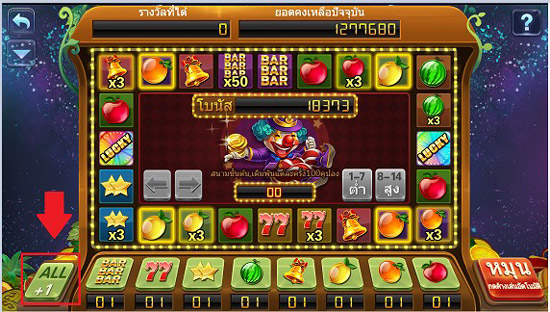 2.2 You can tap and hold "หมุน" for auto rotation.
Tap again to stop.
3. There're 2 prize rates of Fruit Slots: Big and Small.
The rates are shown as below

3.1 Preview of the prize. If the result matches
the slot that has been bet,
you will receive the prize.
4. Guessing High – Low is available
when player correctly guesses 1 slot from 8 slots.
Player will receive x2 reward and can continue guessing until
making incorrect guess.
4.1 Low guess: 1-7, High guess: 8-14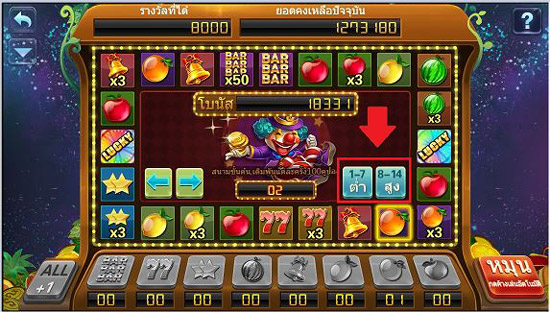 4.2 High-Low result will be random in the square as below.
Player will get x2 reward if guess correctly.
4.3 Tap Left or Right to increase or decrease
the number of coupons for guessing High-Low.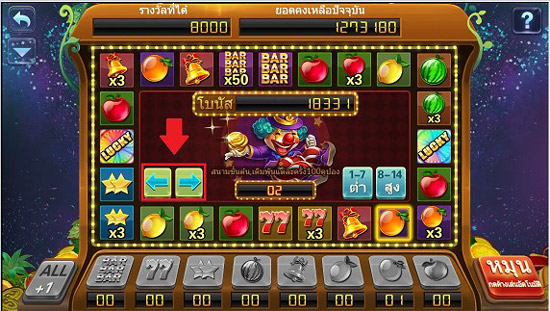 5. Special mode "Lucky". If the player gets "Lucky",
they receive get free random reward.
There're 2 types as follows.
5.1 LUCKY type 1: Random free prize 4-6 times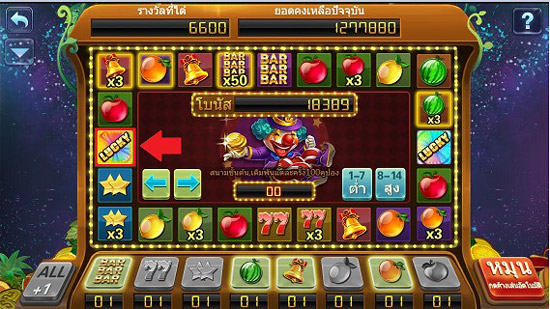 5.2 LUCKY type 1: Random free prize 1-3 time(s)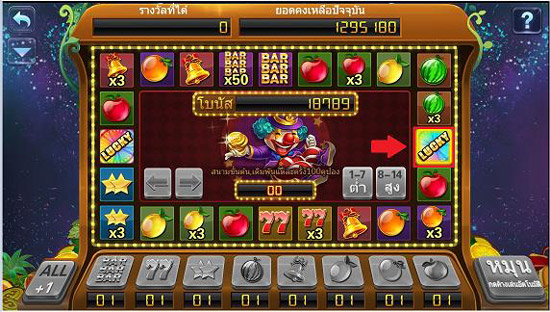 5.3 If player get "Lucky" again from random reward,
they will enter Machine mode.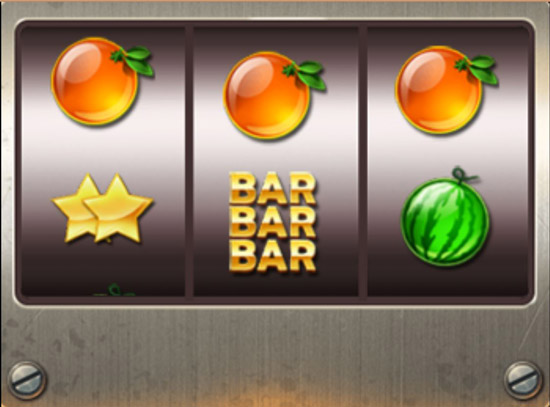 5.4 Rewards from Machine mode will be calculated
by all guessed numbers in that round multiply
with the numbers shown below (except BAR).

6. "How to play" menu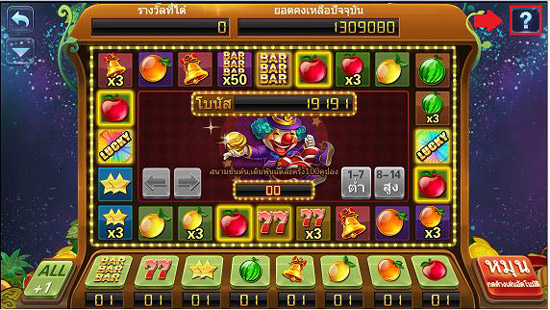 7. Adjust game audio on/off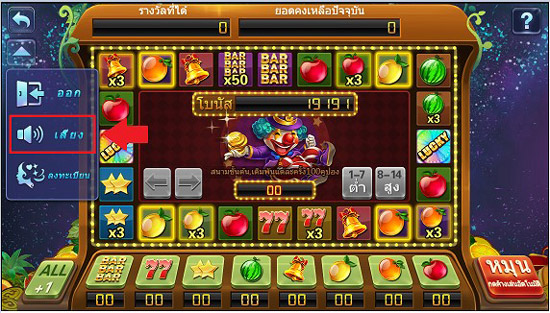 8. Exit game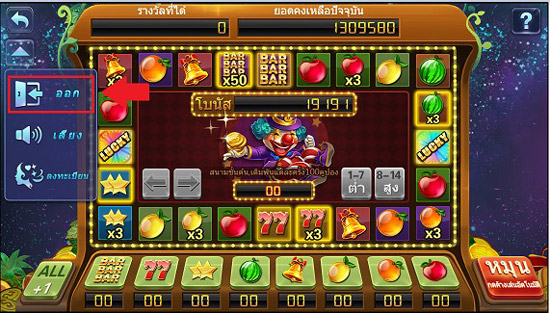 9. Back to the room selecting menu