How to play MiNi Poker
Mini Poker, the classic Poker card game of LuckyGames.
The way to play is to measure by the card points
as follow three of a kind, Straight Flush,
Flush, Straight, Pair and Strength card.
However, Mini Poker is featured on betting
for players who want the multiplied rate in high return.
How to play step by step
1.1 There are 3 betting slots available to choose
which are Black winner, Red winner and lucky slot.
1.2 Betting slot, Black winner and Red winner,
the betting rate is 1:1 which mean receiving
profits in return 1 time.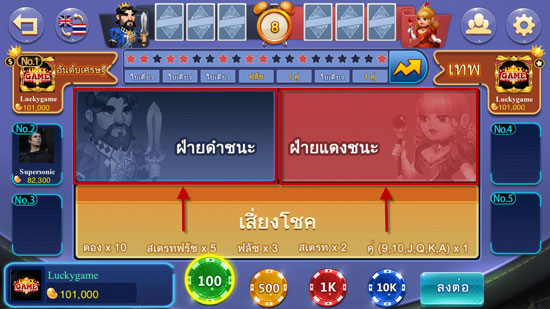 1.3 Lucky slot, the betting rate is according
to the card points
as follow three of a kind x10 ,
Straight Flush x5 ,Flush x3 ,Straight x2 ,
Pair(9,10,J,Q,K,A) x1 Regardless of whether
the result is Black or Red,
if the card points are based on these
will be considered as correct betting result.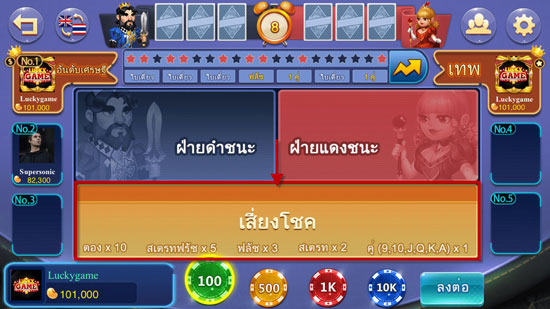 2. Betting summary or Trend, players are able
to check the betting result on the previous round.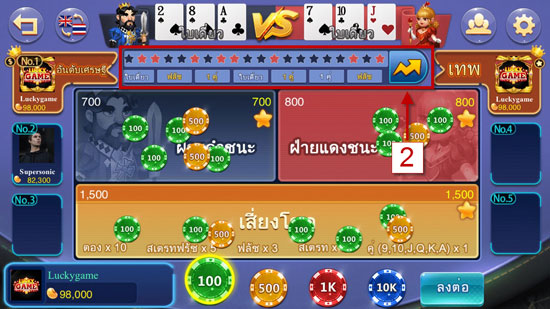 3. Select chip rates to bet.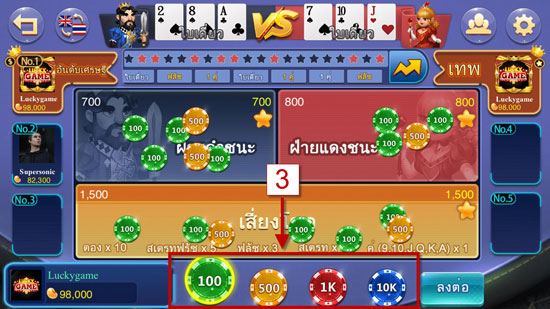 4. Continue button is to bet in the same amount of previous round.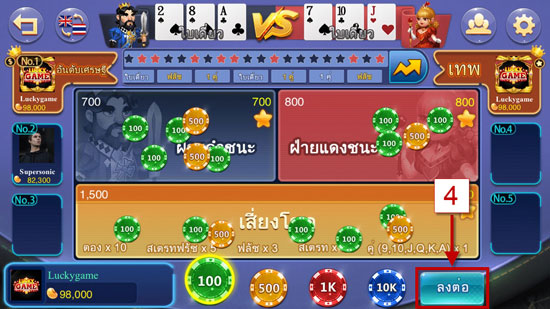 5. Player lists button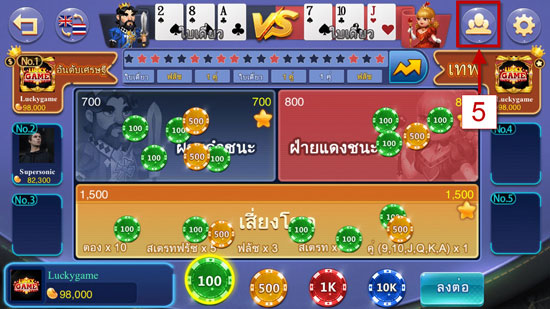 6. On/Off sound in game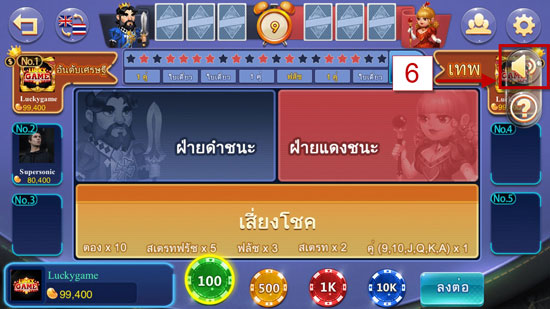 7. Game description button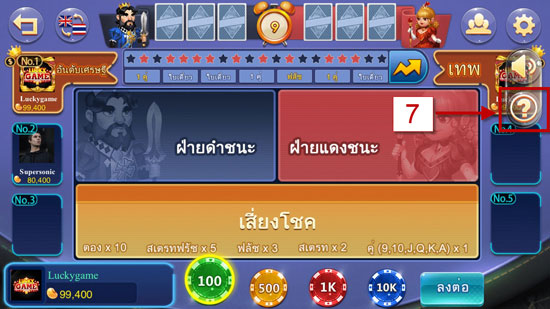 8. Language setting button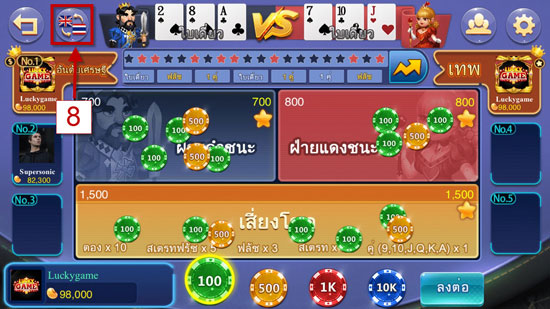 9. Back to Mlive button