How to play Pirate Machine
Another new game is now released for players,
Pirate Machine with the new slot machine game style
and coming with pirate style of stunning graphic to play
and feel like the pirate captain.
Along with the higher betting function
with the maximum BetTime 40,0000. Guarantee for Jackpot!
Let's see how to play.
1. Players require to select their desired
BetTime among 7 levels which are 100 , 500 , 1,000 , 5,000 , 10,000 ,20,000
and 40,000 To increase or decrease, please tap button (+) or (-)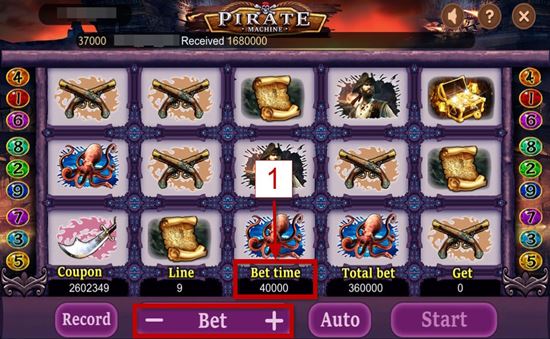 2. After selecting Bettime price,
then press Start to start spinning.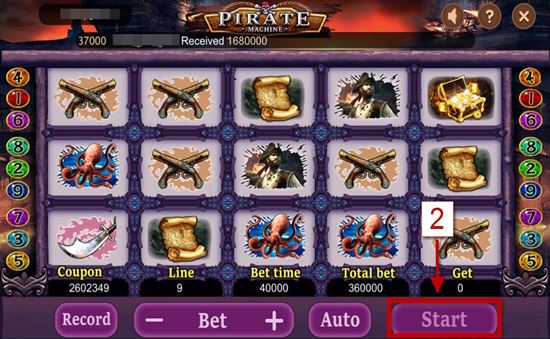 3. To link the line of coupons will be similar
as general Slotmachine game as picture.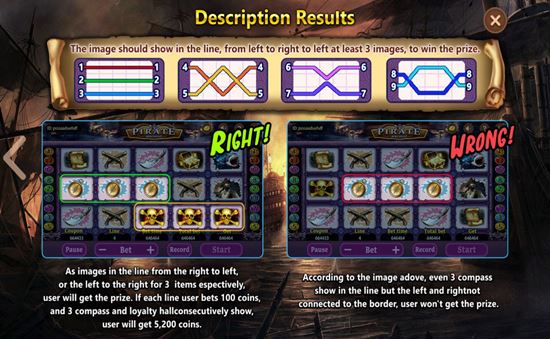 4. For the reward rate of spinning,
the players can check as following picture.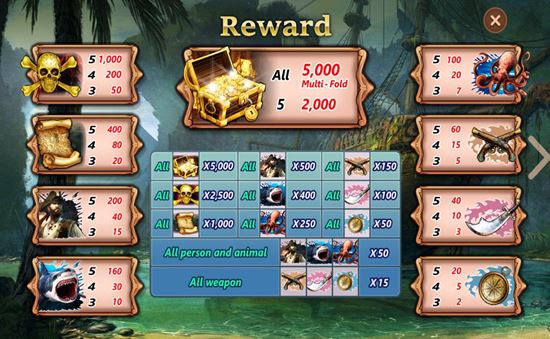 Example of reward: Jackpot 2,160,000 coupons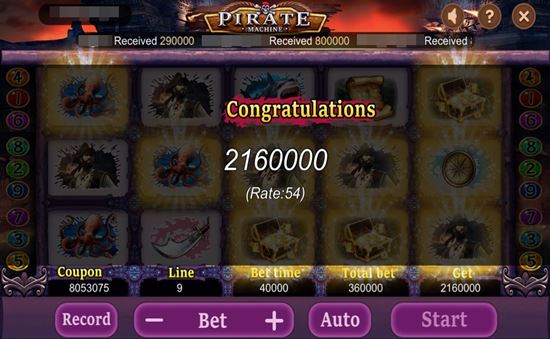 5. Auto button for automatic spinning.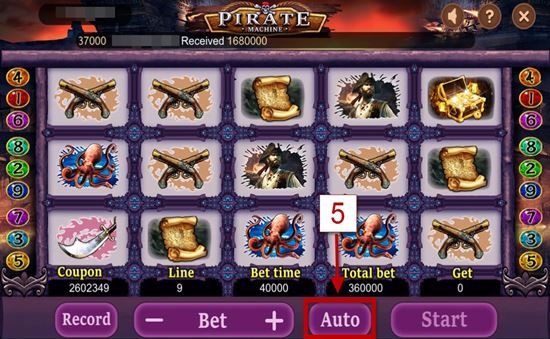 6. ปุ่ม Record สำหรับเช็คข้อมูลการออกรางวัลของผู้เล่น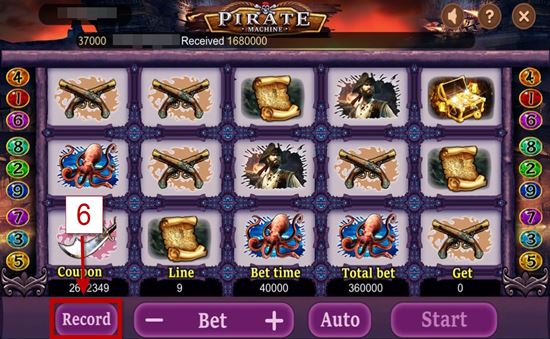 7. Game description button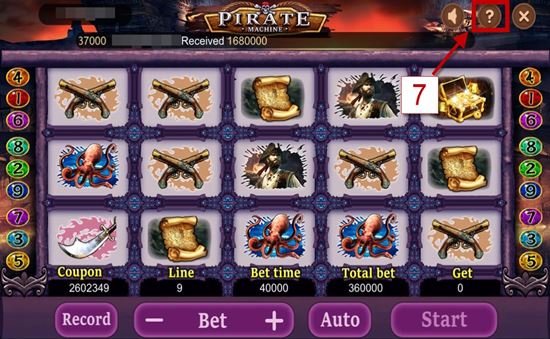 8. On/Off sound button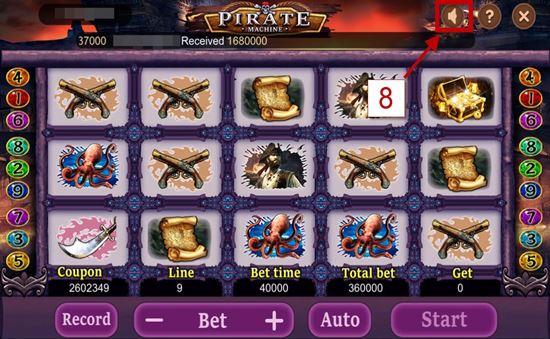 9. Back to Mlive button